I love fall.
I am so glad it is FINALLY fall here and it's even getting colder here in North Carolina. LOVE that.
There's no way I can narrow my list down to my favorite thing about fall, but the scents of fall come pretty close to the top of the list. All those warm, yummy smells:
cinnamon
burning leaves
nutmeg
apple
pumpkin
cider
…
makes me want to go burn a candle right now. 🙂
Well, the other day I did something that officially brings in the fall season around my house – no matter what the temperature is outside. I made these little beauties: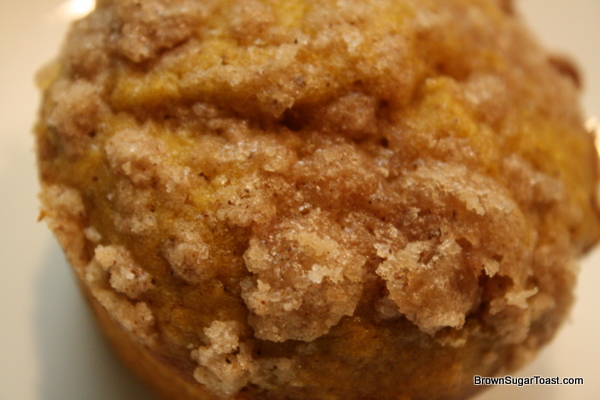 I'm sorry – have we met before?
Hmmm…I don't know. you look vaguely familiar. 
Let's have a closer look, shall we?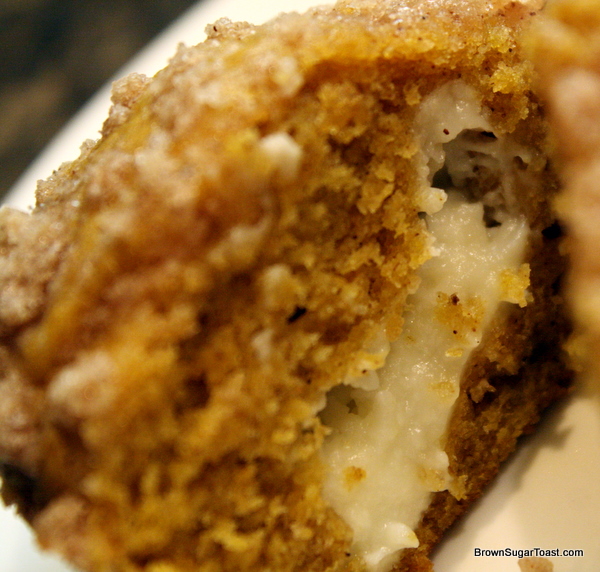 O my. Oooooooooo my. Hello beautiful. Why has it taken me so long to realize your stunning beauty and potential?
Who cares that your potential is measured by me eating you?
O yes. These are Pumpkin Cream Cheese Muffins. This is fall & comfort food wrapped up in one tasty little treat.
What kind of a friend would I be if I didn't share this recipe with you?
A bad friend. That's all there is to it.
These are the best fall muffins I have ever tasted. In fact, if you have a recipe that's better, I challenge you to send me some and I will hold an official muffin contest.
(little did they know that she was a master at getting free food and this was just another one of her tricks.) 😉
ok, kidding. sorta. I did get 3 free brownies from Panera the other night just because I mentioned they looked amazing. So…I guess I'm working on my master's degree in getting free food. 😛
This post is done. This post was fun. And Friday is another one.
(can you tell I've been reading Dr. Seuss books to my daughter? 5 points to whoever guesses which book those last lines are from…) 🙂
Linking up to:
A Little Nosh