To make sure you don't miss any tutorials, sign up for free email updates
& connect with me on facebook!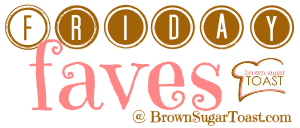 Since next week is the day of love…I thought today an appropriate day to share some of my favorite Valentine's pins from the past few weeks. There's so much wonderful inspiration around the web. Take a look and be inspired!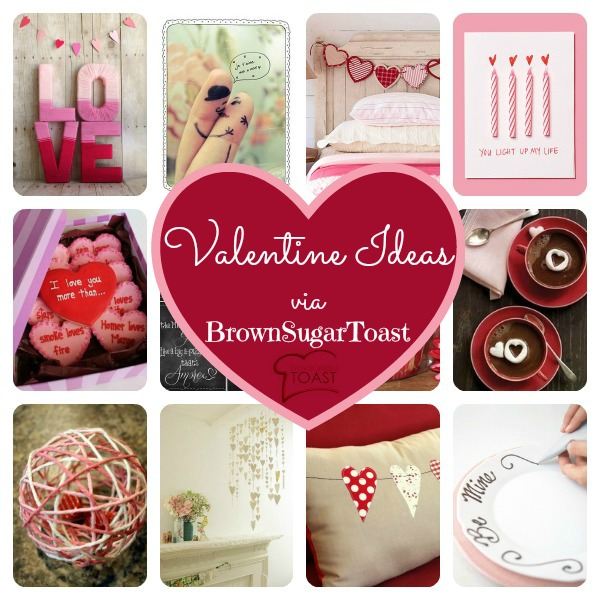 In case you want to make your own valentines…I love this idea via Tutto Bella: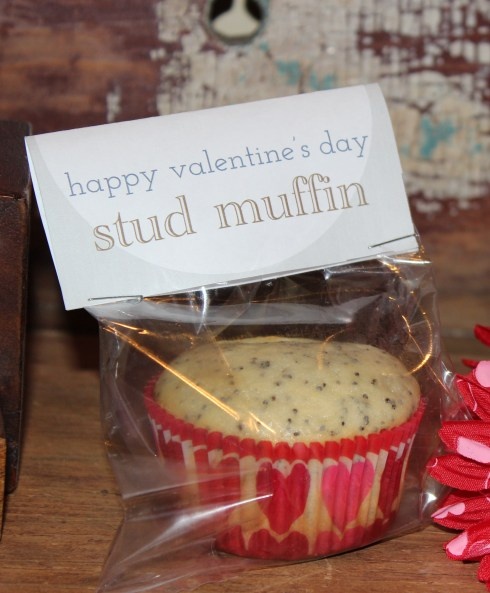 and how fun would it be to get personalized cookies like these?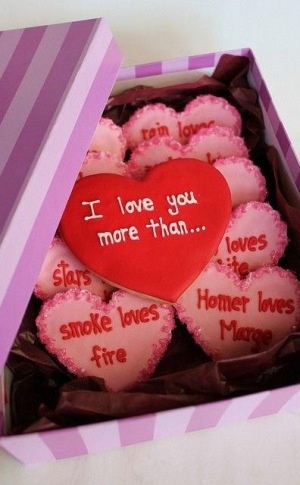 of course, I had to include these Kisses in a Cage. Super fun for kids!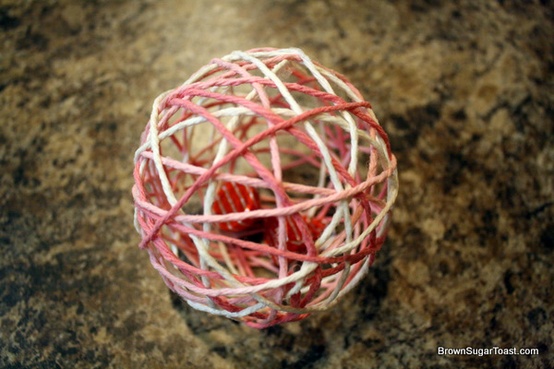 How cute is this homemade valentine via Real Simple? Love it!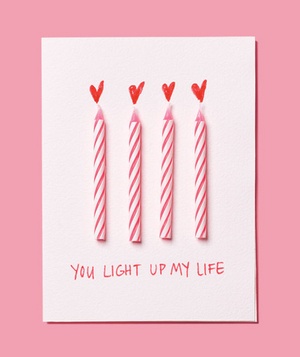 And if you want to pretty up your home for Valentine's, how about some free printables from Nest of Posies?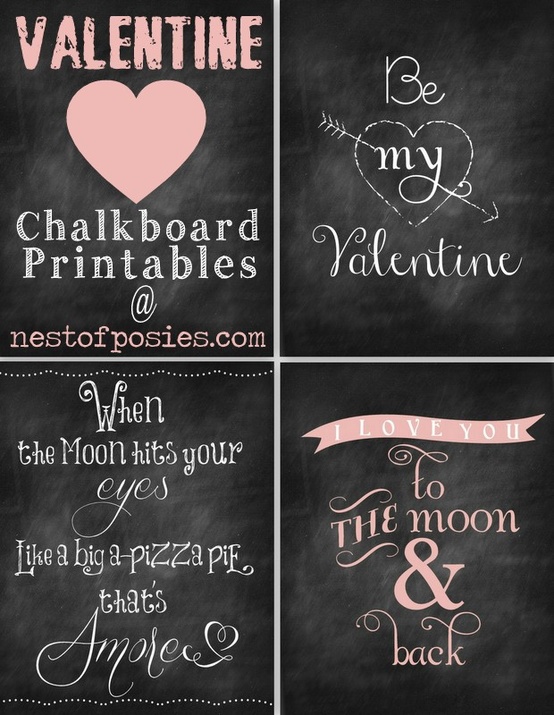 I imagine these letters would take a pretty crazy long time to wrap with yarn. But I totally love the end result – isn't it cute? via My Sister's Suitcase: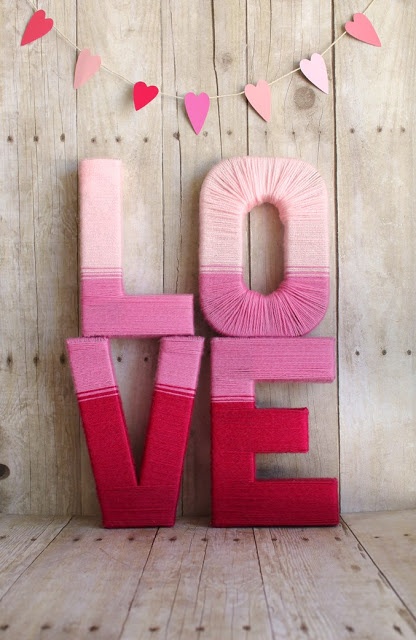 Or how about a lovely little garland above your bed?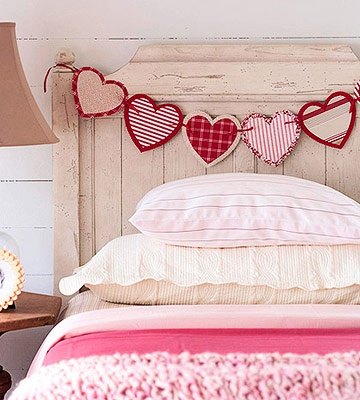 Created from old book pages, these "heart-strings" are simple and beautiful: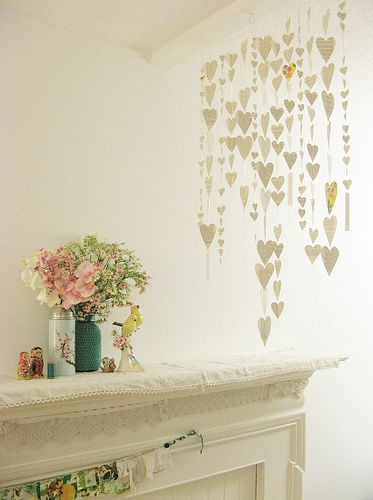 you can find a detailed tutorial for this sweet pillow right here: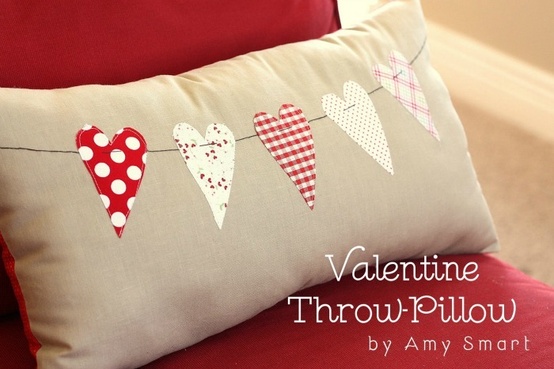 I love this idea via Martha Stewart. Mine most certainly wouldn't be as pretty, but hey – it's the thought that counts, right? Righhhhht?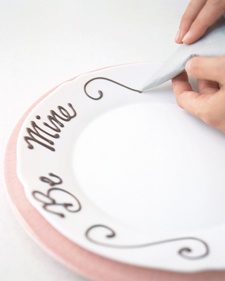 This picture might be my most favorite. I love the simplicity of the hot cocoa and heart marshmallows. But I also have the best memories from going to Panera with my man and drinking hot chocolate. Some of our best dates and conversations have happened there!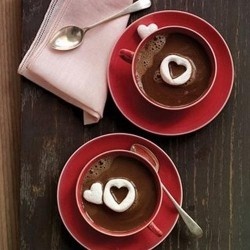 Oh, and anyone up for drawing on their fingers?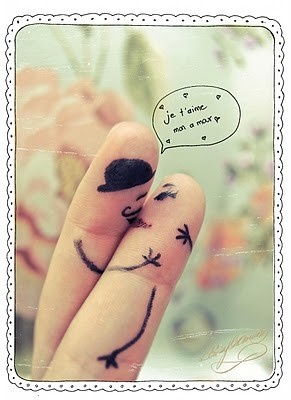 I definitely used to draw on my fingers like this.
And by "used to" I mean…well, a couple weeks ago. Anna Grace & I found a picture of kissing fingers and I told her I could draw that on my fingers. So I did. And was completely enamored with it.
Until I excitedly showed Jonathan and he had no clue what it was. Guess I won't be pullin' this one out for Valentine's Day…
How about you? Did you have any Valentine's traditions growing up? Any ideas of things I can do with my kiddos? Please share!