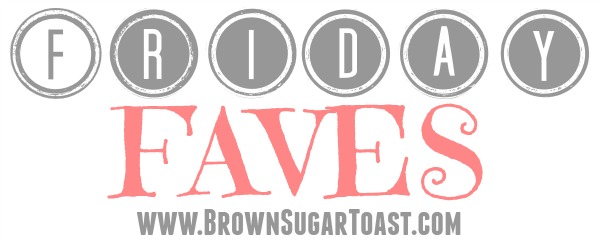 Happy Friday to you!
Last week, I also told you happy Friday. But it most definitely did not start out as a happy Friday for me. Why, you ask? Because of a small little detail known as timing. Specifically, the timing of when I took a zinc supplement. I instagrammed about my experience here if you want more details. Suffice it to say: eat before taking zinc.
However, my condition had much improved by the time Friday evening rolled around. So much so that Jonathan & I were able to go on a date! Like, not a home date like normal, but a real live DATE NIGHT! A super sweet friend asked if she could come over and make cookies with my kids so we could have a date night and I said, DUH. aka "that's so sweet! we would absolutely love that!" and indeed we did.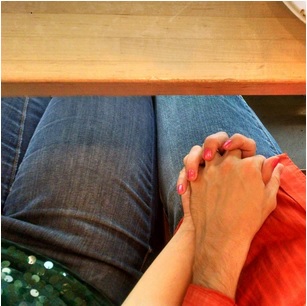 I even painted my nails for the occasion. And I wore this sequin top for the first time ever. Because I've discovered that sequins + children who want to be held do not go well together. It's okay. This is the only item I own with sequins on it, so it's not like I've lost half my wardrobe or anything. I got this little guy from Twice, but it's originally from LOFT.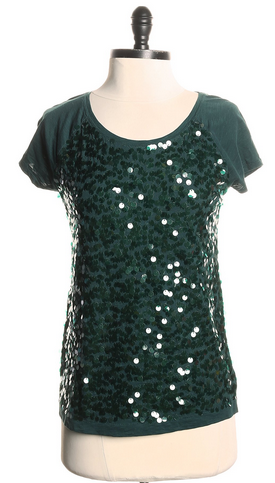 Speaking of shirts + sequins…I've discovered I'm either really picky, don't know my style preferences very well, or most likely a combination of both options. I took a free Style Profile from StitchFix a few weeks ago and it was actually very helpful because it made me think about clothes, whether I liked them or not, and why.
Take, for example, these next 3 options they gave me:
Now, I realize I may very well be in the picky camp. But really.
If I had to pick only 1 option from the 9 choices above, I would definitely go with row 3, option 1. But I would prefer a bit more color. Like bright pink. Or green. Turquoise is good too. Don't ask me why I picked so much gray during my recent shopping spree. One thing I have discovered is that I luuurve color.
If you have any epiphanies about the best way to go about discovering one's clothing style, let me know. In the meantime, let's talk about chicken.

Because I just ordered from Zaycon for the very first time this past week and I'm super curious to try it out. It's supposed to be "farm fresh" and I've only heard positive things about all their meats. At $1.98/lb, I figured it was worth a try. My pick up date isn't until November, though, so it will be a few months until I can report back on things.
Finally, this week is Book Week on ye ol' blog.

I don't know who thought it was a good idea to write a bajillion (or 5) book reviews in the space of a couple weeks. Clearly, this is not my norm. Writing book reviews makes me stick to a topic instead of my normal rambling. Like clothes to chicken. Makes sense to me. Anyway, if you haven't caught up on all the book reviews, so far I've reviewed Steal Like an Artist, The Life-Changing Magic of Tidying Up, and Pretty Takes Practice.
And in the name of book week, I had to share this last goodie. I've wanted to read Eight Twenty Eight ever since I heard of it several months ago. So when I got an email this week that it was free for everyone signed up for ChristianAudio's newsletter, well – I hopped right onto that and started listening while chopping up tomatoes for spaghetti sauce. I'm only 1 hour into it, but it's great so far. It's only free this month (that would be July 2015), so if you want it, hop on over here & snag it while it's $0! And if you have no idea who this couple is, this video tells their story and is totally worth the 9 minutes.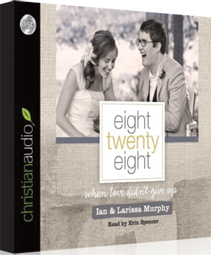 That's a wrap, friends! Hope you all have a fantabulous weekend!
If you're a blogger, link up a post of your favorite things from this week with me and Susanna!
We'd love to have YOU – yes, you! – join the party! Please just link back and you're golden!
[inlinkz_linkup id=549455 mode=0]