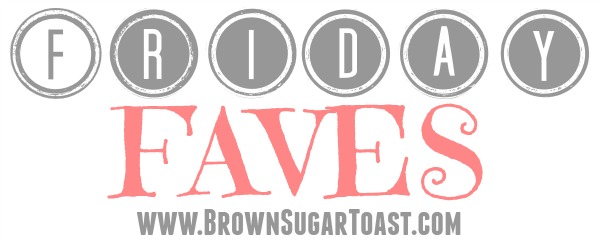 YAY Friday!
Here are 5 things I'm loving lately:
1. Aldi's Knock-off Girl Scout Cookies
I apologize to girl scouts everywhere, but Aldi may have won my cookie-loving heart on this one. I've tried their version of thin mints (so good) and just snagged these samoa-like cookies today (even better chilled!). Those are my two fave girl scout cookies, so I don't know that I'll venture into any other versions. But if you're a girl scout cookie-lover like myself, I highly suggest you try out the Aldi version. Your wallet will thank me.
2. My espresso machine
Last week, I snagged this espresso machine at a moving sale ($15!) and I've been loving it. I'm working on my latte skills and hoping to perfect them by the time I enter the stage of mothering with a newborn again.
3. Purging
Call it nesting if you want, but I've been getting rid of stuff lately and it feels so good.
Maternity clothes I haven't worn since my first pregnancy? Check.
Toys my kids never play with? Outta here.
Books I don't plan to read a second time? Seeya.
The timing has been quite lovely as we're making room for another little human in our home anyway. Over the past 2 weeks, I've gotten rid of 4 large trash bags full of either things that are donate-worthy or just plain old trash.
4. School
I started homeschooling early this year and am pleased to say we already have 3 weeks in the books! I know I'll be extra thankful to have gotten an early start so I can take off time when baby girl arrives, but I'm so glad to be starting now so I can have time to adjust to teaching 2 students instead of just 1 like last year. We officially have a kindergartener & 1st grader now! And even though Nate emphatically states that he doesn't like school whenever people ask, he's doing really well and genuinely seems to enjoy it in the moment.
5. 34 1/2 weeks along!
Say whaat?? Seriously, guys, that's crazytown. I'm so incredibly thankful. And I'm mentally preparing for baby girl to make her appearance in approximately 7 weeks or so. She may be born earlier, but I'd rather plan for later only for the sake of my mental sanity. My first baby was 2 days late – and after having my OB tell me she was sure I'd deliver early, let's just say I was basically horribly disappointed and refuse now to believe it if anyone says I'll deliver early.
I did get her little moses basket all ready this week and I've been gradually adding items to my hospital bag. We have some events planned before her due date, but nothing that would be completely devastating in case she comes early. I'm praying she waits until at least 38 weeks and mentally trying to prepare in case she decides to wait until 41 or something. I'll let you know how that works out for me. 😉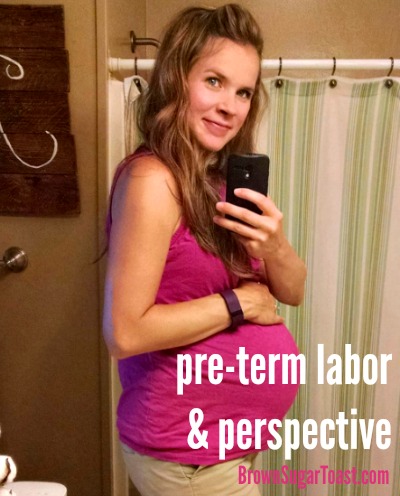 Happy weekend to you!