This is such a busy time of year.
I LOVE the Christmas season and all the extra things that come along with it. Well, I love most of the extra things anyway. I could do without the long lines and traffic. 🙂
During busy times like this, I have to take extra time to stop.
I realize that seems strange – that during the busy times I take extra time. But that's the only way.
That's when I stop and ask God to fill me up with His Word – fill me with the love, patience, and strength that I lack.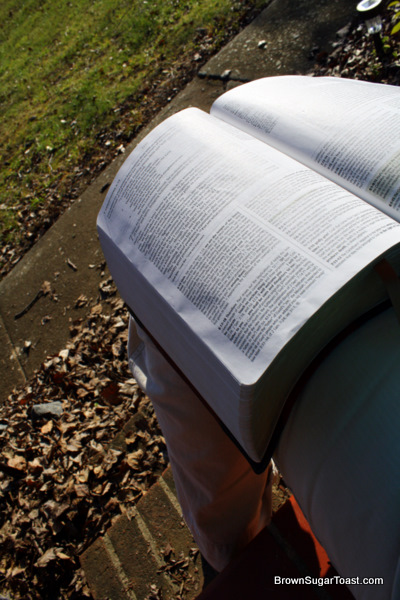 My Pastor preached a sermon on this last week. It was such a blessing to me – you can find it here if you want to listen to it.
How about you? Do you find yourself going through the motions of "Christmas" without having the love of Christ in your heart?
Just a little reminder…
I know I needed it. 🙂