I went to Hallmark last week to get a Father's Day card (have to start early since it will be Father's Day the day after I get back from Panama!!). I picked out a normal card – no pop-ups or anything – and was about to get it. Then I looked on the back and saw the price – $3.95? For a normal old card? Ummm…I don't think so.
By the way, it's not that I don't think my hubby is worth a $3.95 card. 😉
Anyway, I was super excited to see that Tiny Prints is doing a special Father's Day promo where I can make a card for only 99 cents each!! I made cards from Tiny Prints for Mother's Day and they turned out soooo cute! Believe me, a card with my baby's picture on it goes a lot further than any old Hallmark card – even if it was a 50 cent one. 😉
I'm definitely going to make one of these for my hubby. (hope you aren't reading this, babe) ;0) If you want to make one, head over to Tiny Prints and use promo code GC99 at checkout to score this 99 cents/card deal. You can choose to have the cards shipped directly to the "Dad" for 44 cents extra. Or, in my case, have it shipped to yourself so you can give it to Dad yourself. 🙂
If you want a personal card, I highly recommend checking it out!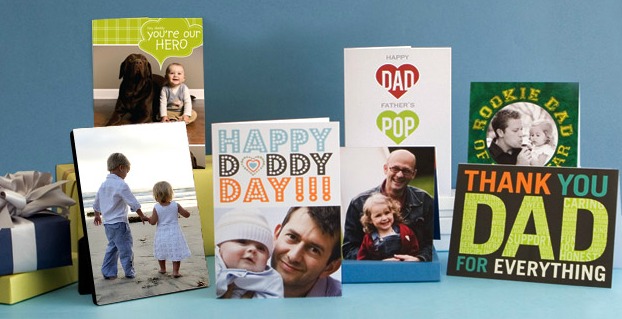 Keep in mind, this deal is only good through June 6!