This past Saturday, I went to a church picnic. I signed up to bring a dessert.
For a few brief days I contemplated making a pie or cake to enter into the annual contest. Thankfully, I thought better of it. 😉
I consulted a few of my favorite recipe sites to look for a yummy recipe but alas – I didn't find anything I really wanted to try. (Add to that: I didn't want to run out to the store to buy any ingredients. Lazy. I know.) Anyway, I recalled this delightful bar I had eaten that some friends had made.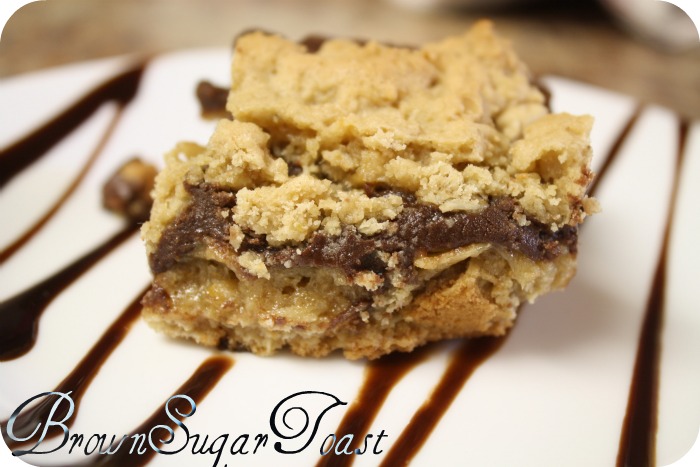 They were ever so slightly oatmeal-y and – most importantly – chocolate-y. When I asked what the bars were called, they said "Eunice's Bars." I figured I could just look up the recipe on the internet, but all I could find was locations for bars called Eunice's bars.
Not exactly what I was looking for…
Thankfully, for both myself and all the people at the picnic – I was able to procure the recipe from them.
And now – I shall pass on the favor by sharing it with you. You are welcome.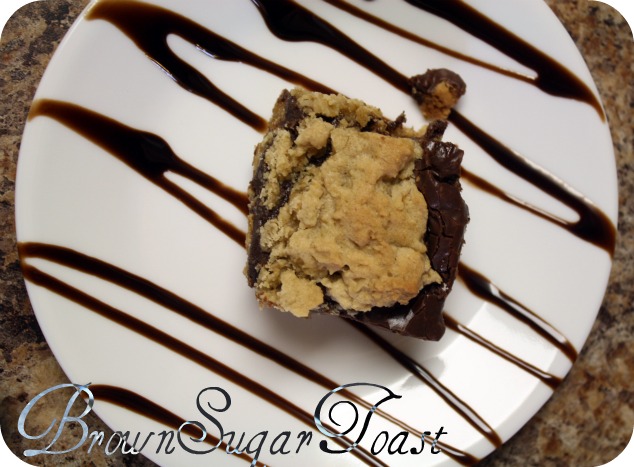 Eunice's Bars

Cream together:
1 cup butter
2 cups brown sugar
Add:
2 eggs
2 tsp. vanilla
1 tsp. salt
1 tsp. baking soda
2 1/2 cups flour
3 cups oatmeal
pat 2/3 of this mixture into a greased 9×13 pan.
In a small saucepan, combine:
12 oz chocolate chips
2 Tablespoons butter
1 can sweetened condensed milk
Heat on low until completely melted. Remove from heat and add:
1 tsp. vanilla
Pour fudge filling over oatmeal layer. Take spoonfuls of the remaining oatmeal batter and drop it onto the filling so the fillling is mostly covered but still able to be seen.
Bake at 350 for 20-25 minutes or until slightly brown.
Devour.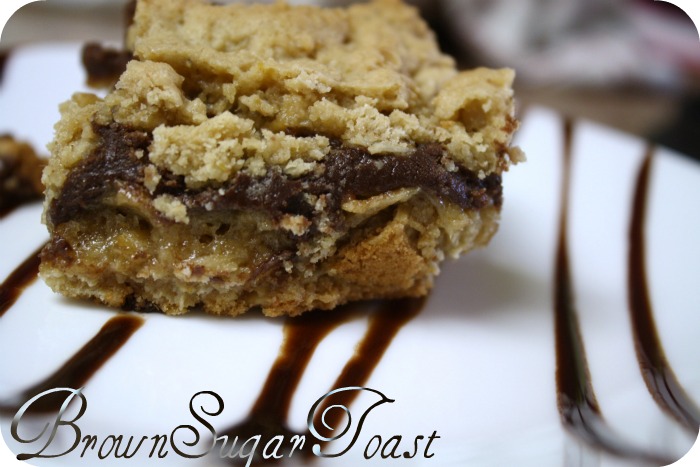 p.s. don't worry – the bar in the pictures above did not go to waste. It just went to waist.
I currently have 3 bars left. Who wants to join me? 🙂
Linking up to:
http://www.toysinthedryer.com
/http://www.lovelycraftyhome.com/
http://www.foodtripfriday.net/
http://pictureclusters.blogspot.com/
http://www.serenitynowblog.com