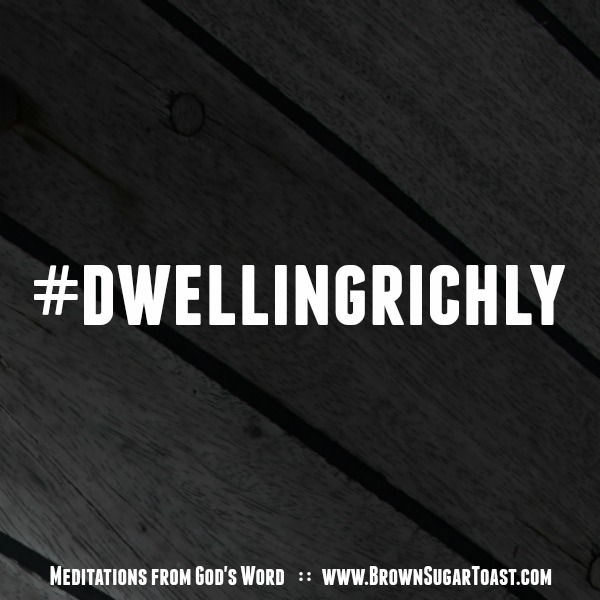 I have been so encouraged in the past week by your response to the post, the most important thing a mom can do.
The fact is this: time in the Word is important for everyone, not just moms. But sometimes, we moms get so busy doing the good and necessary that we neglect the vital.
So I wanted to start something where we could encourage each other with the truths we're learning as we seek to dwell richly in the Word.
Introducing #dwellingrichly.
If you're on instagram, I would love for you to use this hashtag when you share things you're learning from God's Word. You can use it on twitter as well, if that's more your jam.
Just mention which verse or passage you're dwelling on – and if you want, feel free to share how you're applying it to your life. Or you can even just write out the verse and snap a picture of it. Whatever's easiest.
Let's encourage each other to be dwelling richly in God's Word!