The theme for this week's photo challenge over at My 3 Boybarians is Drink Up.
And my interpretation: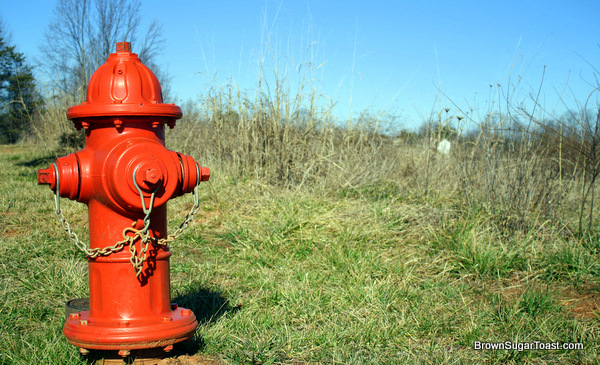 This week, my family has been on vacation with my side of the family. We rented a big log house in Virginia and have been hanging out – going fishing, getting manicures, taking lots of family pictures, going on runs together, playing Quelf, and just basically having a fabulous time together. It's been over 3 years since we've all been together, so it's definitely been a treat!
My wonderful sister-in-law gave me the idea of using this fire hydrant as the "subject" for this week's photo challenge. (Thanks for the great idea, Christie!)
We are heading home tomorrow morning, so until then, I plan to soak up all the time I can with my dear family! Who knows when we'll get to all be together again?
*sniff*
Have a fantastic weekend!