Ever seen one of those shows on TV where awesome design artists come into a house, discover what the homeowners want, and then transform the home in 24 hours?
It's cool, isn't it? I love seeing the before & after pictures. I love watching the homeowners' faces as they see their room transformed into something they never could have imagined. Further, I love sensing the stress of the design team while they work to make a transformation happen in just 24 hours.
But in reality, my decorating isn't like that. I don't transform rooms in 24 hours. The closest I have come to transforming a room in 24 hours was the time I took my guest room's wall color from taupe to dark blue while my hubby was camping.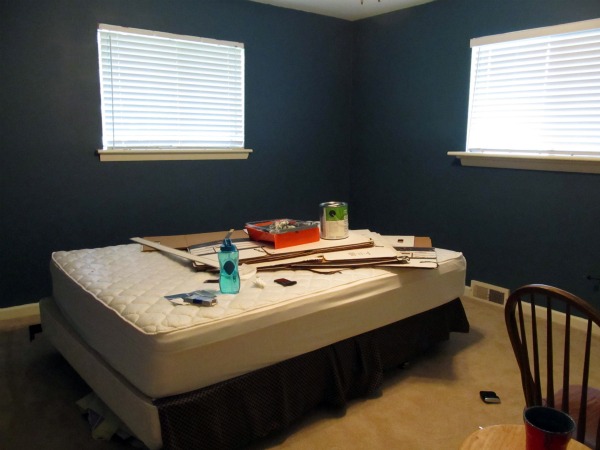 But it took me most of the day to paint the room. And here I am, 8 months later…still needing to buy a frame for some artwork.
Here's another example. See this shelf?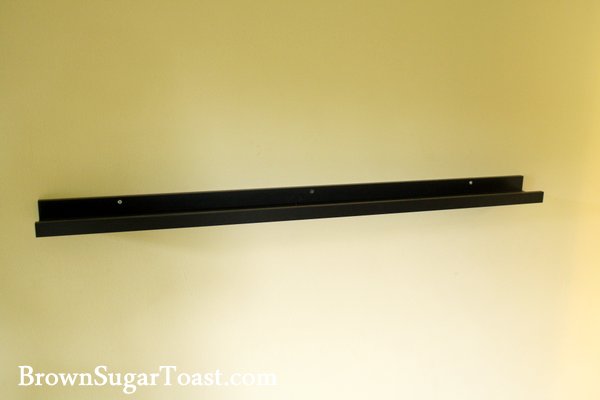 I bought it at Ikea several (maybe 2?) months ago. It lived in my living room for the first months of it's life. Then I put it up and stuck my rock mirror on it.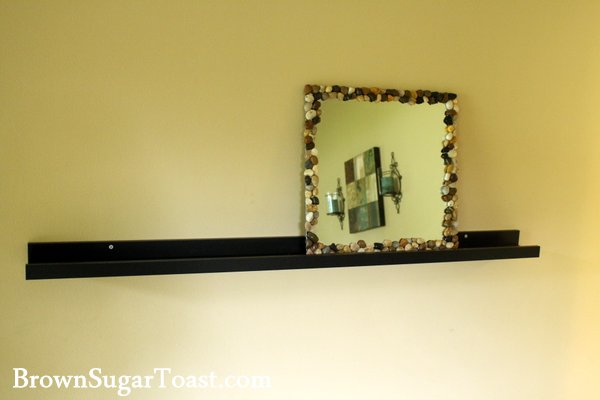 I found a picture of my hubby and me that was lying around without a home and I stuck that on there too.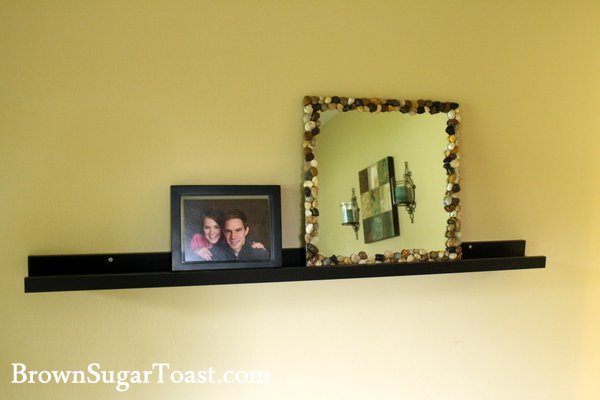 Once, I even stuck this wreath form on the shelf because I didn't have a great place to put it.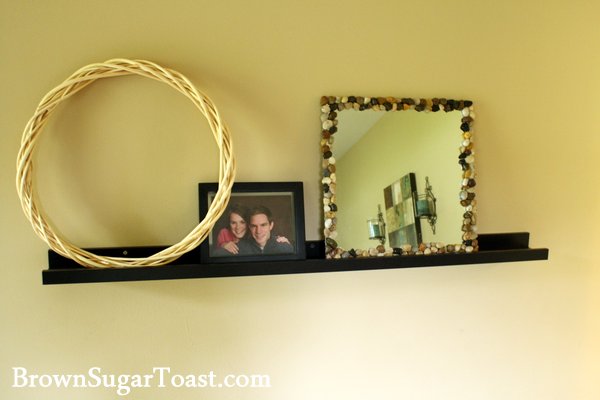 Last week, I bought a few jelly bean plants and decided they should live on the shelf.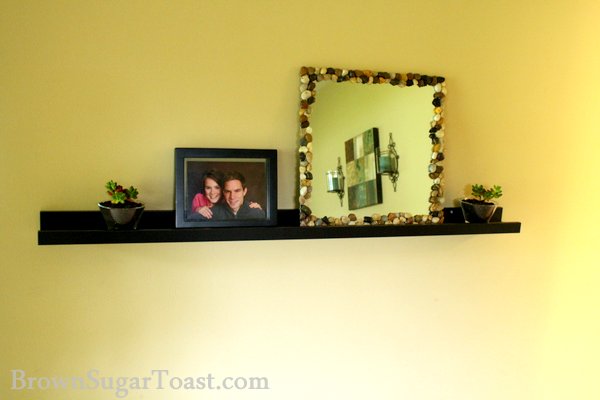 And there we are…rock mirror, picture, & 2 jelly bean plants.
Am I satisfied with how this shelf looks?
No.
Do I have plans to change it?
Yep. Sure do.
But you know what? I don't get paid to decorate my house. I get paid to be a mom.
Well, not really. But, you know, being a wife and mom are my main jobs. And because of that, decorating takes a backseat. It's pretty far back actually. It's behind my relationship with Jesus, being a wife, loving on my kids, cleaning, cooking, staying in shape (for said husband), involvement in my church…  Come to think of it, it takes such a backseat, it might not even be in the same vehicle.
What am I saying?
First, don't feel pressure to decorate your house like professionals do. Or your mom. Or your best friend. Or that lady you know from _______ who always seems to have time for everything. Make your house into a home for your family. Not anyone else's.
Second, don't stop living while you decorate your house.
I've had this shelf hanging up on my wall for a while. I don't like the way it looks right now. I wouldn't send it in to a magazine. I haven't shown it to you until now…and there's a reason for that. But I've still had people into my home. And I have managed not to invite them in while saying, "Oh yeah, just excuse this shelf. I know it looks bad. I would never actually leave it like this permanently!"
The fact of the matter is: I am not a 24 hour decorator. And I'm okay with that. No, actually, I guess I embrace it. How about you?
Linking to:
Serenity Now