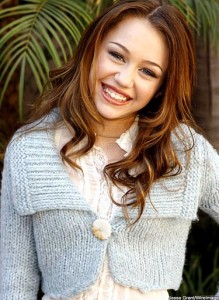 a letter to Miley Cyrus in reference to her 2013 VMA's performance
Dear Miley,
I don't need to ask why.
I'm aware of the lust in my own heart for attention. For people to notice me, talk about me, remember me.
I don't need to be shocked.
Because I'm thoroughly familiar with the sinfulness that resides in my heart and every human heart that ever lived.
I don't even need to be angry at you.
Sure – you're the one who initially performed in that way. But anyone is capable of doing the same thing – and even much worse.
Do you know how this makes me respond? In desperate protection.
Protection of my own heart.
Which is why I will not watch even a clip of your performance. Even I don't know the filthiness that resides in my own soul. I refuse to subject my eyes, ears, and heart to such an event.
Protection of my children.
I wish I could protect my kids from every evil in this world. But that's not real life. No, the protection they need can only be found in Jesus. In learning to think through every event in a Biblical way. Does that mean I will show them your performance from Sunday night? Never.
Miley, I pray that you will soon understand just how far your influence reaches and exactly how devastating your recent actions have been to the purity of many – especially to children.
But until Jesus returns, I know the occurrence of events like this are only the beginning.
And you can count on the fact that, by the grace of God, I will continue to remain desperate for the protection of myself and my family.