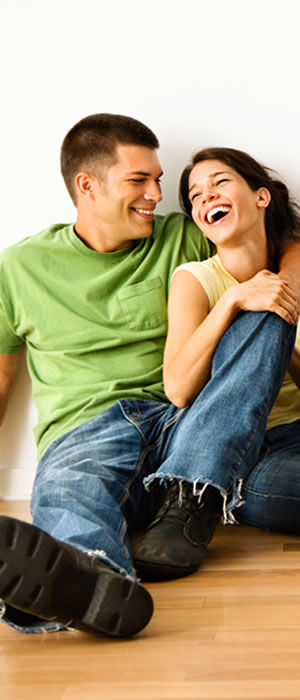 One of the couples I contacted for marriage advice frequently has the opportunity to speak to families. Let me tell ya, they sent me a goldmine of information!
Today and Tuesday, I'll share their advice. This advice was written with a family in mind, so some of these ideas will be more applicable to couples with kids. But I think you'll be able to glean a lot – whether you don't have children or your children are out of the home!
THE SECRET TO A HAPPY HOME
Taken from Psalm 127

DEPEND ON THE LORD (Whose family is it … anyway?)

1. Except the LORD build the house, they labor in vain that build it: except the LORD keep the city, the watchman waketh but in vain.

DON'T WORRY (You cannot protect your family in your own strength)

2. It is vain for you to rise up early, to sit up late, to eat the bread of sorrows: for so He giveth His beloved sleep.

3. Lo, children are an heritage of the LORD: and the fruit of the womb is His reward.
4. As arrows are in the hand of a mighty man; so are children of the youth.
5. Happy is the man that hath his quiver full of them: they shall not be ashamed, but they shall speak with the enemies in the gate.

THE MAKING OF THE ARROWS (Your children)

SEEK A GOOD BALANCE – Doctrine: Teach what is right!

1 Kings 10:8 HAPPY are thy men, HAPPY are these thy servants, which stand continually before thee, and that hear thy wisdom.
Proverbs 3:13 HAPPY is the man that findeth wisdom, and the man that getteth understanding.

SMOOTH OUT ROUGH SPOTS – Reproof: Teach what is wrong!

Job 5:17 Behold, HAPPY is the man whom God correcteth: therefore despise not thou the chastening of the Almighty

SHARPEN TO EXCELLENCE – Correction: Teach how to make it right!

Proverbs 16:20 He that handleth a matter wisely shall find good: and whoso trusteth in the LORD, HAPPY is he.

SHINE TO SHOWCASE QUALITY – Instruction in Righteousness: Teach how to keep it right!

John 13:17 If ye know these things, HAPPY are ye if ye do them.

Here are some fun ideas of how to build your home through eating and singing together:

HAPPY TIMES through EATING!

Ecclesiastes 9:7 – Go thy way, eat thy bread with joy, and drink thy wine with a merry heart; for God now accepteth thy works.
Luke 12:19 – And I will say to my soul, Soul, thou hast much goods laid up for many years; take thine ease, eat, drink, and be merry.

1. Prepare Unique Meals

Progressive Dinners
After church milkshakes or banana splits
Pita Pizzas
Candlelight (with music)
Cut out sugar cookies
Make bread
Build a fire outside for a Hobo meal/beans out of the can, hot dogs over the fire/marshmallows/topped off with Hobomocha
Have a Chinese Meal – sit on the floor, wear robes, get Chinese music from the library
Plan and prepare a PASSOVER meal
Picnic on a blanket in front of the fireplace in the winter
Let the kids cook the meal (and clean up afterwards)
Have a Western Night
Backwards night (dress backwards and serve desert first)
Have a Honolulu Luau

2. Eat Unusual Foods

Goat cheese
100 year old egg
Anchovies on pizza
Green spaghetti
Cow tongue
Scrapple
Ground Hog
Raw fish

HAPPY TIMES through SINGING

James 5:13 – Is any among you afflicted? let him pray. Is any merry? let him sing psalms.

Ephesians 5:19 – Speaking to yourselves in psalms and hymns and spiritual songs, singing and making melody in your heart to the Lord.

Colossians 3:16-17 – Let the word of Christ dwell in you richly in all wisdom, teaching and admonishing one another in psalms and hymns and spiritual songs, singing with grace in your hearts to the Lord.

Learn some crazy songs; make up your own (my daughter LOVES to make up her own songs! so cute!) 🙂
Keep an eye out for crazy or funny songs on cds or movies
Nursery Rhyme Songs, Throw It Out the Window, Hole in the Bucket
Sing as a family in your church

~ from Rand & Amber, married 33 years

Miss a 31 Days post? Click here to see a list of them all!