Hooray! It's party time!
I have been looking forward to this day for a while. I hope you all are ready to share your awesome ideas for what you love doing with your spouse.
I've tried to include date ideas for every type of budget… whether it's $0 or $I-have-a-rich-uncle-who-gives-me-all-his-money. 🙂
To start things off, here's some advice from Mike:
"Take some time out of the week for mini dates.
Sometimes, when the weather is nice our kids will clean the dishes after dinner
while Joy and I go for a walk to re-connect.
Often times when we do walk we will pray along the way.
It is good to get into a different environment that does not require a lot of planning
where two people can talk without interruption."

~ from Mike, married 20 years
Perfect! You know, I've found that taking a walk with my husband is one of the times I open up most. I don't know what it is…the repetitive walking or something. 😉 just kidding – I know it's just because we're out together. (And at this point, our daughter is too young to understand when I talk about my struggles. A couple of years, though, and I won't be able to talk so openly during our family walks. ha!)
Now, here's the list – compiled from others' input & my own experience. (Note: all these ideas will not work for you. Pick and choose what works for your marriage and don't stress if your spouse doesn't want to do an idea you absolutely love. Remember, it's about doing something with the person you love. It doesn't really matter what you do!)
If there's another idea you've found to be awesome for your marriage, please share it in the comments below. If you're reading this by email or reader, click here to be directed to my blog so you can leave a comment too!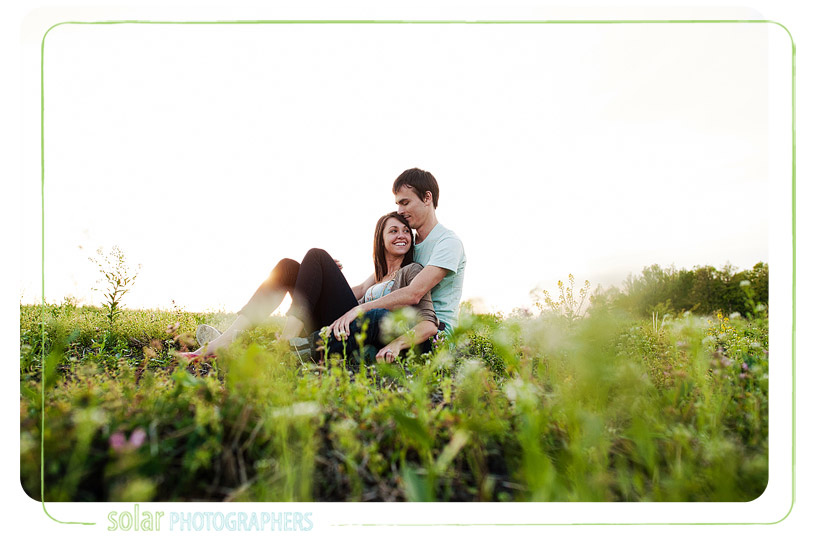 Dating Ideas
Take a walk
Play a game (our personal faves are Boggle & Scrabble)
Go on a picnic
Go to a park
Swing on a swing-set 🙂
Draw pictures of each other
Sit on the couch and drink tea
Go see a local play
Play tennis
Go out to eat
Take a hike
Drive through a pretty place (right now is an awesome time because of the leaves!)
Work on a project together
Book a hotel
Read a book together
Go out for ice cream
Watch a movie
Stay home and make your own blizzards
Apple picking
"See how far you can stretch $5"
Go to an opera together
Cheer at a ballgame
Take a weekend away to a local place
Go to a state fair
Coffee date (one of our fave places is Panera)
Ice skating
Make snow angels
Go to an amusement park & hold hands through all the scary rides 🙂
Go to a bookstore – get coffee & browse through books together (from Sarah)
Redbox movie & dessert after kids are in bed (from Kelly)
Have a neighbor (if you have one you trust!) 🙂 stay with the kids after bedtime & take a walk (from Amy)
"Going on a walk/hike, carving a pumpkin, drinking hot chocolate and then watching an old movie" (from Meredith)
"Going out to eat (since it is just the 2 of us). But we love to do stuff too like Putt-putt, take a day trip shopping or exploring a new to us old town." (from Christina)
"Bookstores are at the top of the list for shopping dates. Going shooting is also fun as a date." (from Elissa) but I will add…you better only go shooting if you and your spouse are on good terms with each other. 😉
"One of our favorites is going to the driving range. We did realize it does NOT work when one is pregnant!" (from Sarah) haha!! love that!! 🙂
"Movie night at home (when kids are asleep) or icecream while playing super mario bros. on Wii" (from Kristi)
"Tennis, racquetball, running, walking. Finding new things in old places (museums, galleries, mice on Main St). Going to seasonal things (corn mazes, hike to see fall leaves). Sitting and talking. Making and eating new meals." (from Sarah)
"We have a date night each week after the kids are in bed too. We are like little kids when it's "date" night because we put the kids to bed and run downstairs all excited for our time together. ♥ It usually involves a *treat* of some kind, movie, Wii, game or just talking… my fav! The best part of the date is just having that undivided time and attention with my love." (from Becky)
"After Sunday night church, I put our baby to bed while my husband goes and gets Sonic or take out and we have a date in the living room. :)" (from Charity)
You're idea is NEXT!! What do you love to do on date nights? Leave your idea in the comments! 🙂
Miss a 31 Days post? Click here to see a list of them all!