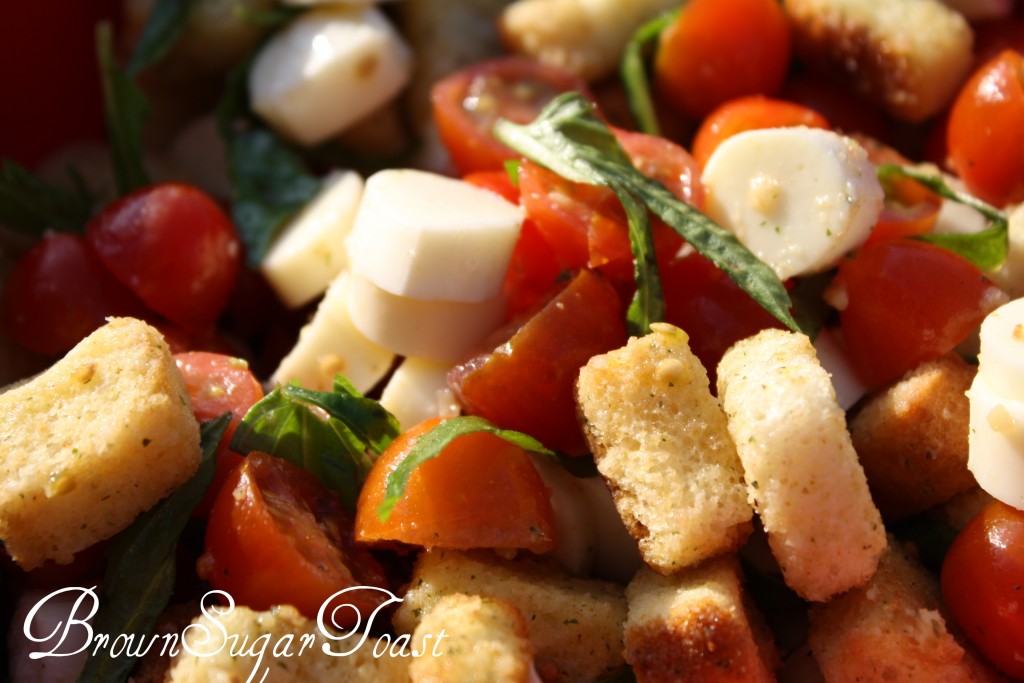 Summery
Fresh
Delightful
Impressive
Colorful
Tasty
Quick
Easy
Hmmm….which of those words would entice you to try this recipe? Maybe it depends on what mood you're in (if you're a female). 😉 This salad is all of the above. It is amazingly tasty and fresh. We ate it last week with grilled salmon.
Delish!
I cut the recipe from one of my Simple & Delicious magazines. I love those magazines. I got them 2 years in a row and this year I am trying to use them. 🙂 Anyway, I made a very minor change and here's the recipe I used:
2 cups grape tomatoes, halved
1 1/2 cups salad croutons (I used caesar salad croutons)
4 pieces string cheese, cut into 1/2 inch pieces
8 fresh basil leaves, thinly sliced
2 Tbsp vinegar
1 Tbsp olive oil
1/2 tsp minced garlic
Combine all ingredients. Toss to coat with "dressing."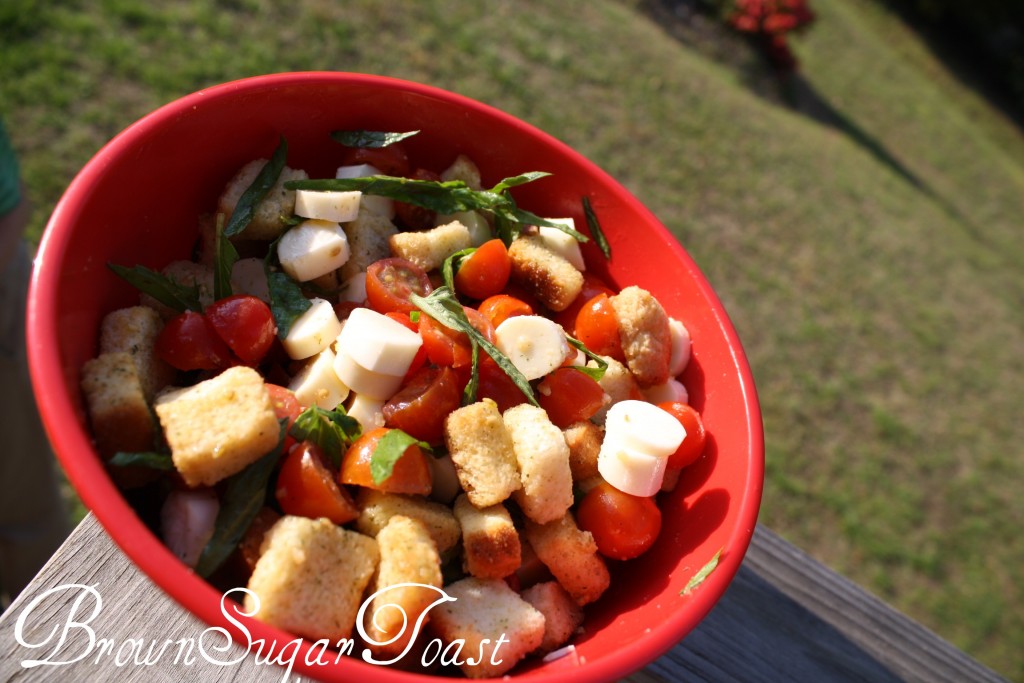 In my personal opinion, this tastes best when you're eating it alongside something you grilled. Like fish. Or chicken. Probably not a hot dog. (although I do love hot dogs – esp if they're slightly burnt. or even mostly black.)
Try it this week! And if you do, let me know if you/your family liked it!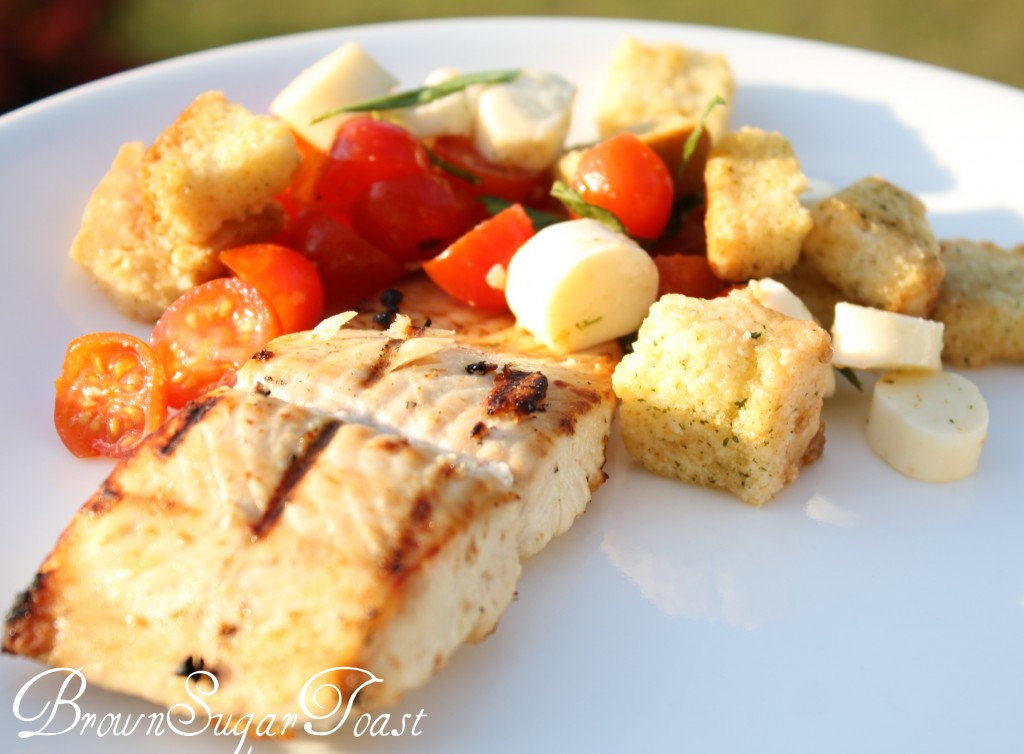 I'm linking up to:
It's a Keeper
Lark's Country Heart
What Allie's Making Now
Shanty 2 Chic
Southern Hospitality
Rednesday @ It's a Very Cherry World