Welcome to our never-before-reveled family room: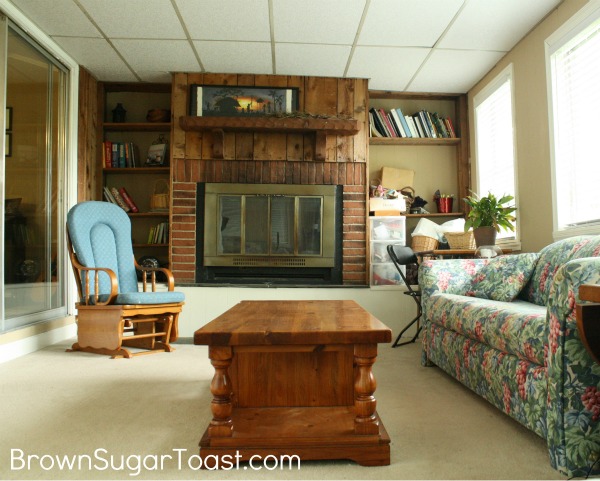 We never call this the family room. Instead, we refer to it as the Grapes of Wrath room. That's because of the couch pictured to the right and the loveseat (that I sat on to take this pic). We are renting this house and this is the 1 room that's fully furnished. So, the grapes of wrath couches remain. This is why this is the first time I've put this picture up. teehee.
Anyway, the point of this post is not to tell you about my couches. If you look beyond the couch, you may notice something that looks…slightly messy.
Do you see it?
I'll give you a closer look.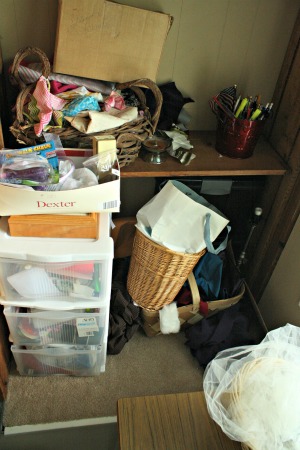 Yeah. It's bad. This is why I have magazines banging down my door to come take pictures at my house. I always tell them no due to …"invasion of privacy."
Cleaning this craft-y area has been on my mental to-do list for a while now. Actually, for 6 months. But it's just kinda hidden back there because we hardly ever sit in our Grapes of Wrath room. So "out of sight-out of mind," right?
This past week I've gotten on a cleaning and organizing kick. It can't be spring cleaning…too late for that. It also cannot be nesting…no pregnant people here. So I don't know what to call it except for what I already did – a cleaning and organizing kick.
Behold my new and improved craft area: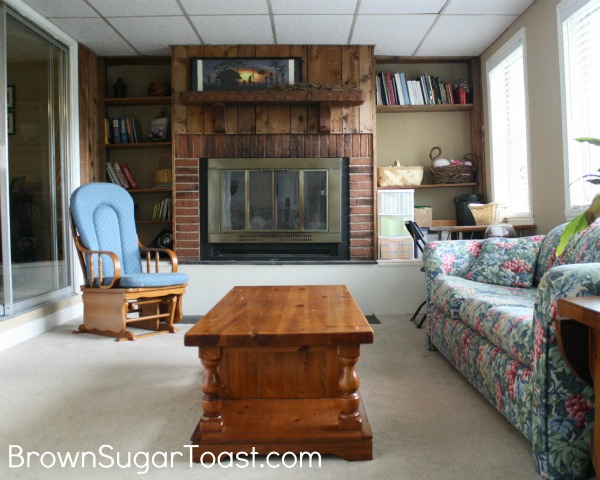 and a close-up shot so you know I didn't just shove things around: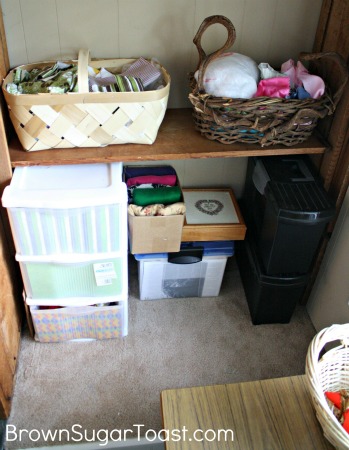 Those plastic drawers have been with me since before college. They've always looked messy because they're see-through. Enter scrapbook paper: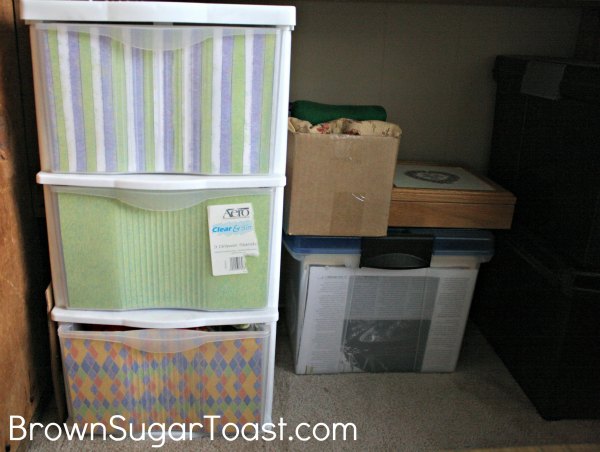 I just cut the paper to fit and taped it on the inside: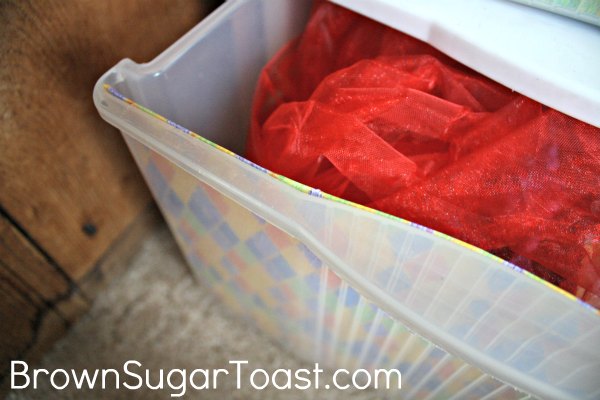 The whole project cost $0 (because I already had the paper – also from college days). Unless you count the trash cost it took to throw all the extra junk in the garbage. And it only took about 1 hour to go through it all. Now I love looking over there. Here's a before & after shot so you can revel in the beauty with me: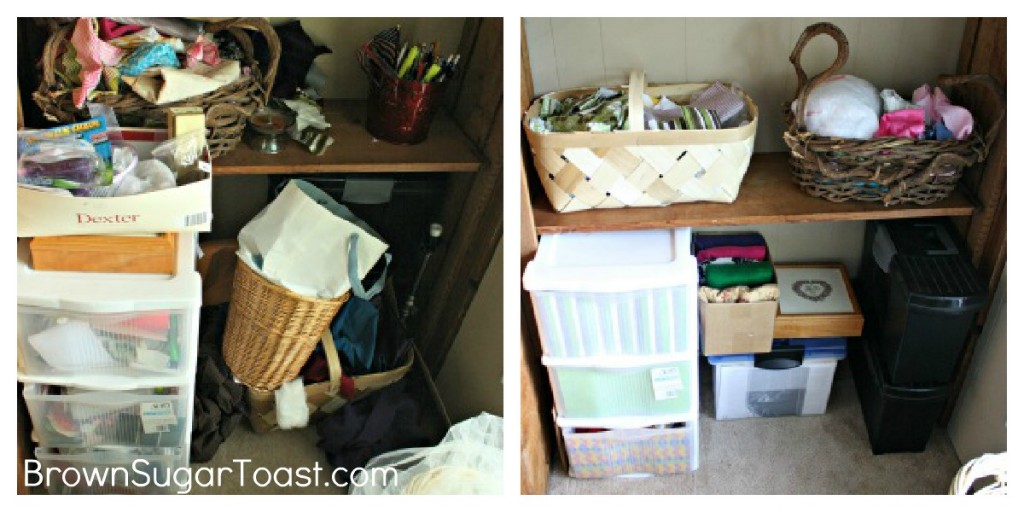 Aaaaaahhhhhhh…I can breathe.
What have you been cleaning up lately? Or are you one of those amazing people who is always clean? If so, no need to comment. 😉