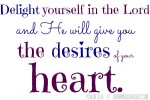 Personal post alert. Don't read if you find yourself allergic to such things. End of disclaimer.
Yesterday, I read a beautifully written post by Mary Beth from Annapolis & Company entitled, "On Finding Your Niche…"
It especially caught my attention because I've been wondering about this & talking with Jonathan about it for…oh…a while now.
You see,
Continue reading What's My Niche?