In celebration of this cool weather, I'm going to post recipes that speak to me.
Or speak to my stomach.
Or speak to the scale.
Whatevs – I'm posting some of my fave recipes these days – the ones that warm your home, tummy, and taste buds. Whether they speak to the scale or not depends on how many I eat.
Today's recipe is one from my sister. I have no idea where she got it from. I think a friend gave it to her. I adjusted a few ingredients to suit my taste, but you are welcome to change anything. I'm sure whoever the friend is wouldn't be offended. 😉
We start with some basic ingredients: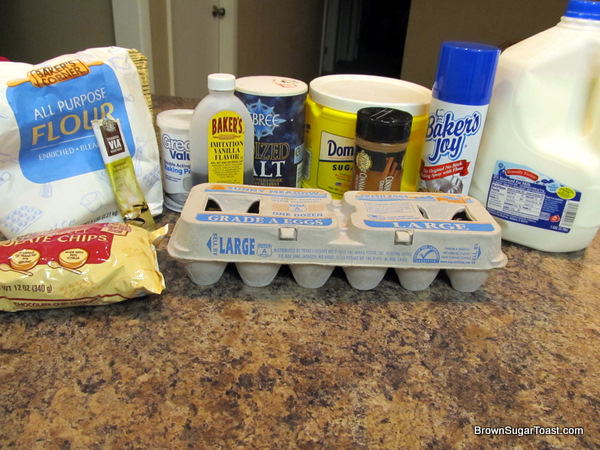 Before you shout out in protest that Starbucks Via instant coffee (french vanilla flavored) is not a basic ingredient, I must explain…it was the only instant coffee available in our house. And I don't remember why, but for some reason I had to make these muffins rightthissecond. No time to run to the store to get boring instant coffee. 😉
So first you combine the dry ingredients: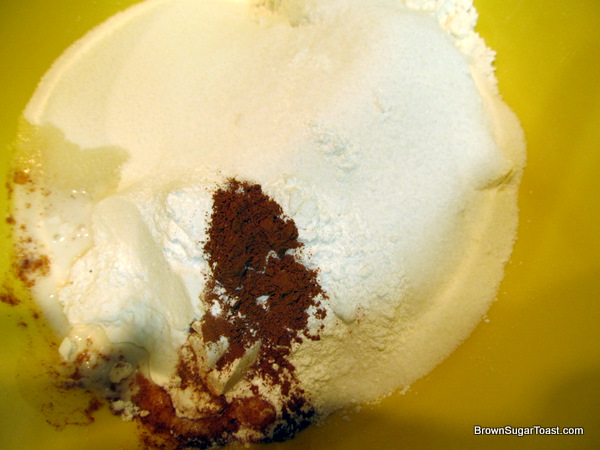 (See that wet stuff to the left? Do me a favor…ignore it. ha. I made a mistake and added some of the wet ingredients before remembering I needed to take this picture. :))
Combine the wet ingredients in a separate container: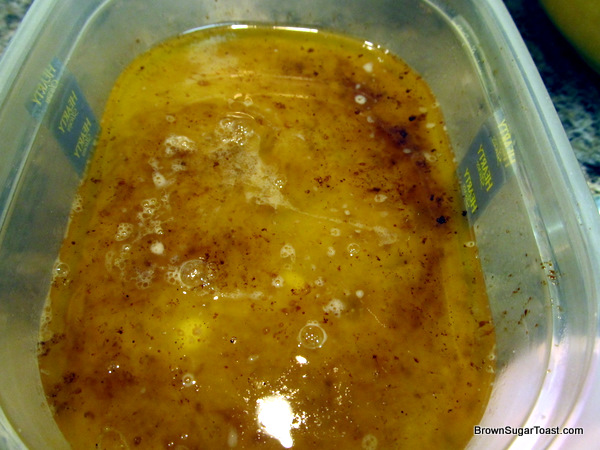 Now doesn't that look appetizing? 😛 I apologize if you just lost your breakfast.
Mix it all together just until moist. If you over-mix, your muffins will be hard. Boo for hard muffins. Fill greased muffin cups 1/2-ish full and bake:

I think the original recipe said it makes 24 muffins. Mine never makes that many, as you can clearly see. So if you need 24 muffins, you better make a double batch. Or make these muffins plus a batch of Pumpkin Cream Cheese Muffins. And then everyone will love you and name their first child after you.
Remove muffins from oven and prepare to devour: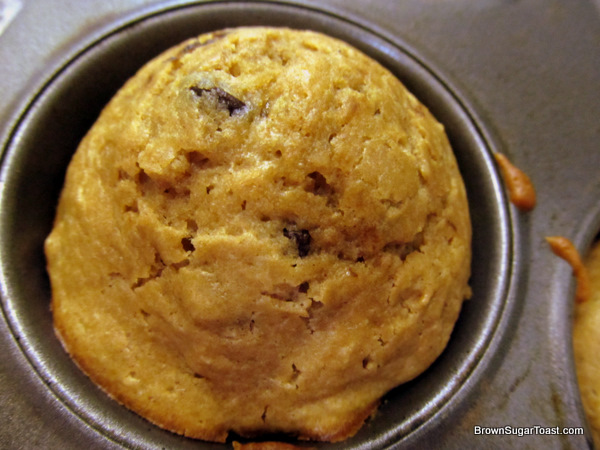 But first, stop and take a picture of the inside. Because it's too good not to share: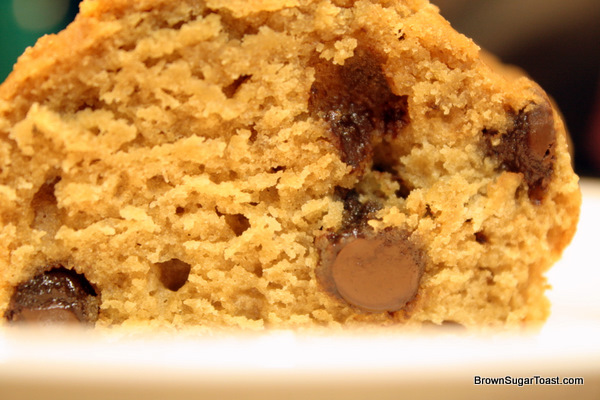 Nom nom nom…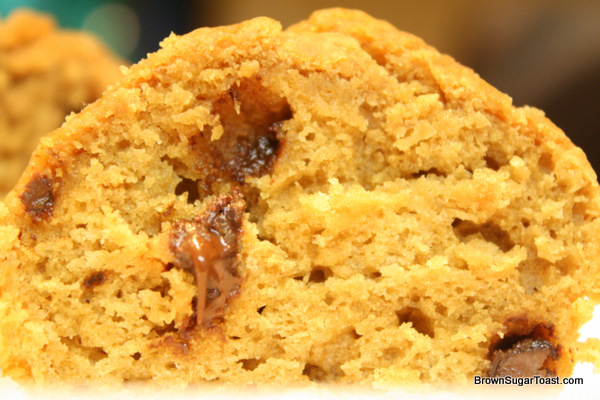 I like the melted, slightly dripping chocolate in that one. Tasty.
I like to go heavy on the coffee and light on the cinnamon. Experiment a bit and see what you like! Let me know if you try 'em. 🙂
Cappuccino Chip Muffins
(from my sister's friend…who shall remain nameless…because I don't know her name)
Yields 12-15 muffins
2 cups flour
3/4 cup sugar
2 1/2 teaspoon (tsp) baking powder
1/2 tsp salt
1/4 tsp cinnamon
1 1/2 – 2 Tablespoon instant coffee (I err on the side of more coffee)
1 cup milk
1/2 cup butter, melted & cooled
1 egg, beaten
1 tsp vanilla
3/4 cup chocolate chips
Combine first 5 ingredients. In separate bowl, dissolve instant coffee in warm melted butter. Add milk, beaten egg, and vanilla to wet ingredients. Pour wet ingredients into dry ingredients and mix just until combined. Fold in chocolate chips.
Fill greased muffin cups 1/2 full. Bake at 375 for 15-18 minutes.