Had a little extra time this morning, so I re-did a small part of my blog: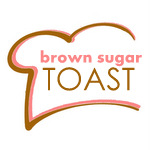 Good grief. I've been needing a new blog button ever since the first moment I designed my first one. I don't even like to look at my old one. Seriously, I don't even know why I thought it looked good in the first place. But if you want to go make fun of it,
here it is
. But I warn you – it's bad.
If you have a blog and want to use my button on your site, just look to the right and you can grab the code. I'll love you forever. And name my first child after you. Oh wait, I already have my first child named. I'll make her change her name.
I'm such a good Mom. 😉
We are heading to Ikea today with some friends. Here's hoping I won't fall for the 3 for $2 hazelnut chocolate.
(UPDATE: I stayed strong and didn't get any chocolate. Oh yes, and it's 3 for $2.49, not 3 for $2. Please be proud of me for staying strong. Thank you.) 
Happy weekend to you!