I think I've mentioned before that my hubby is a youth pastor? Last week we had the kick-off for our Wednesday night youth group. We had planned to have individual bags of chips for a snack. But I randomly offered to make something sweet in addition to the chips.
I should mention that I offered to make something around 1:45 PM on Wednesday afternoon. And the kick-off started at 6:45 PM. That leaves, oh…5 hours to come up with something, get the ingredients, make and transport the dessert.
Hmmm…not impossible, but definitely not much of a time margin. What to make, what to make…
I was planning to make Eunice's Bars: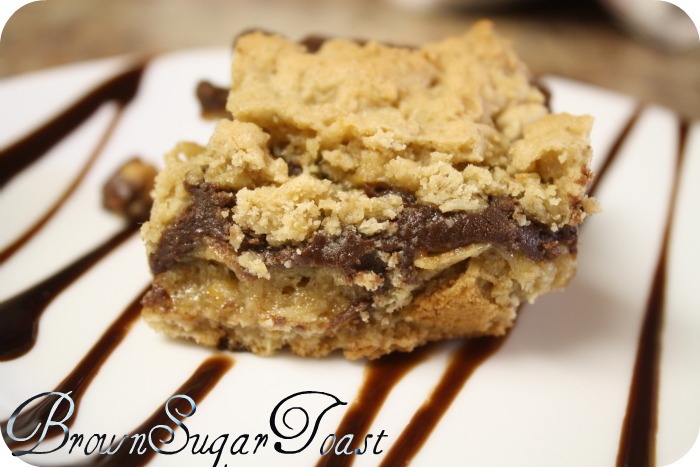 but there were 2 strikes against them:
1. they called for sweetened condensed milk – which was currently depleted in my baking stash
2. they are completely from scratch.
haha – I know, lazy. But see, I had to make 3 pans of bars and I really wanted something a little easier than completely from scratch stuff.
So I looked around the good old internet and was reminded of some amazing brownie-cookie bars I made 2 years ago during Christmas for the management at our apartment. Now the main ingredients in these bars are really quite simple.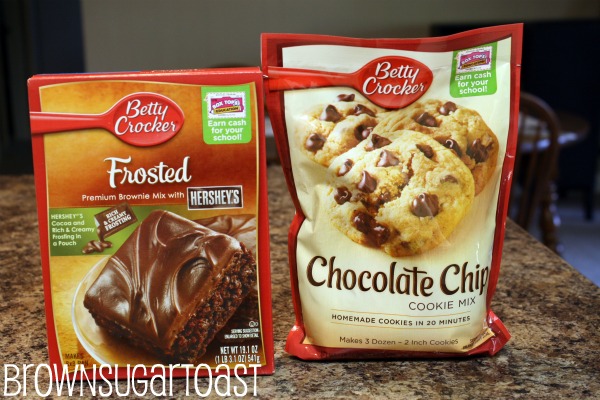 Oh yes…that's what I'm talking about…2 mixes. See how the brownie mix comes with frosting? The first time I made these, I bought a can of pre-made frosting, but this time I decided to go the cheaper route and get the mix that already had a frosting packet in it.
Here are the simple instructions –
Mix the brownie batter according to the box instructions. Here she is – Mount Beautiful: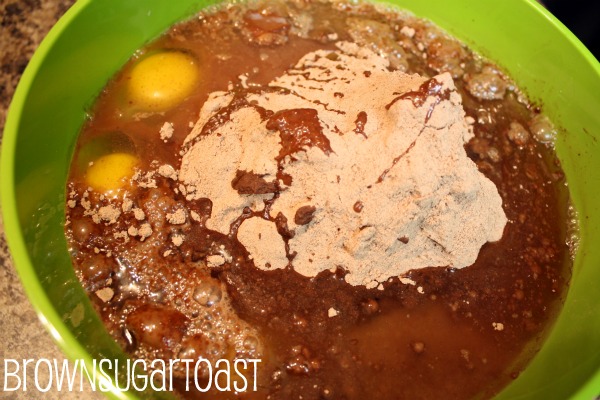 I like it better like this, though: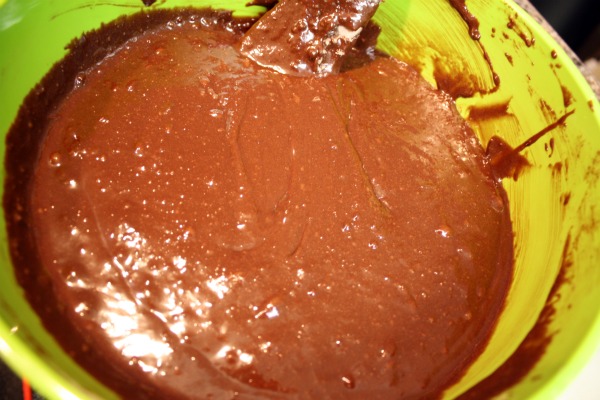 tastes better. 🙂
In a separate bowl, mix cookie dough according to package directions: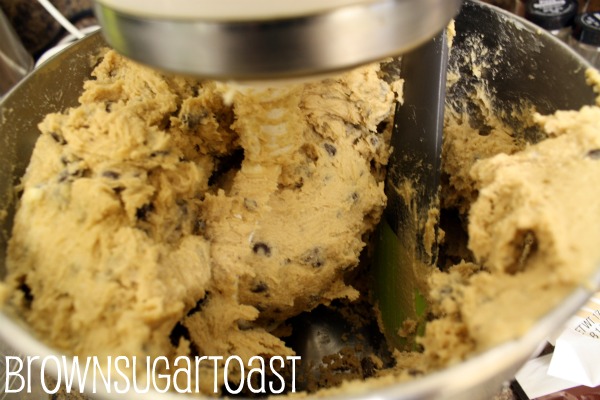 Now get your 9 x 13 pan ready. In my case, I had to get my panS ready: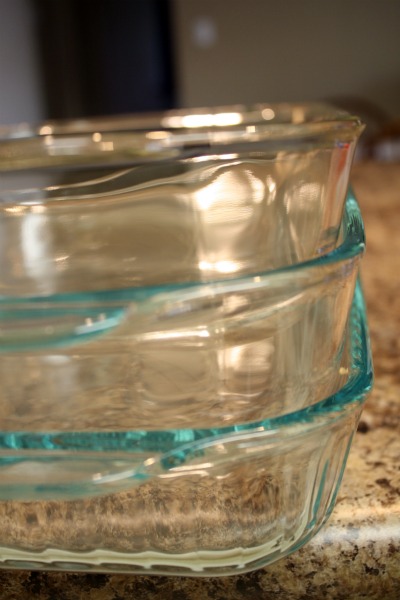 Grease those things: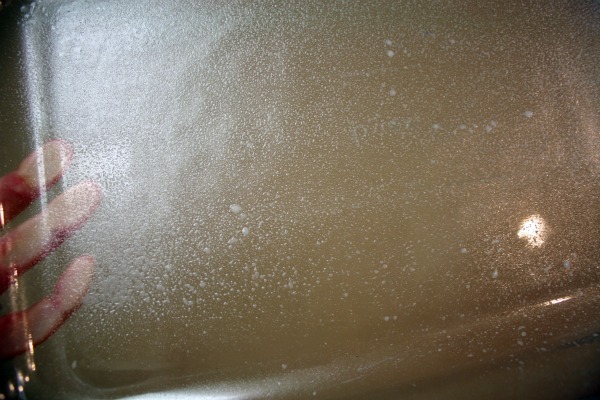 Pour your brownie batter in the pan. Make sure not to scrape the bowl too well: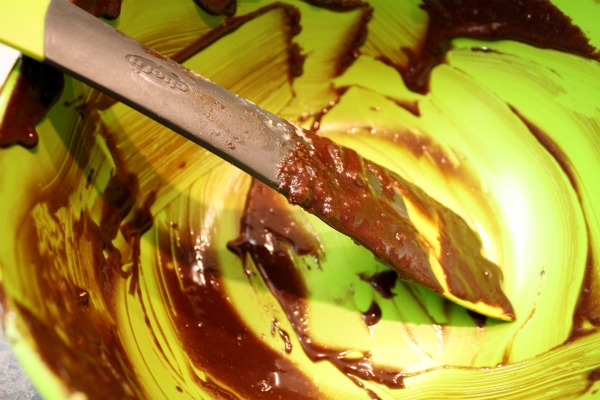 that way there's batter for you to lick out. 🙂
Take spoonfuls of cookie dough, flatten it out some, and place it on top of the brownie batter: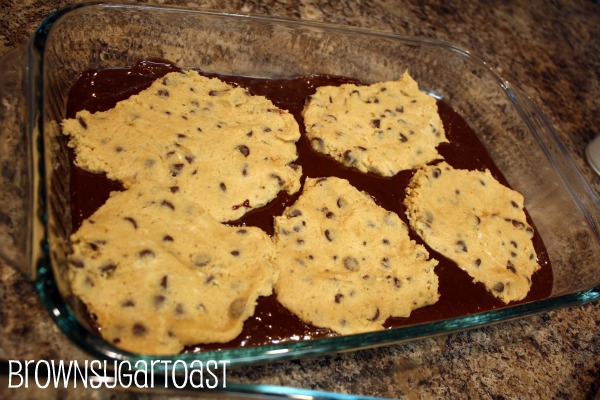 I pushed it down a little so both batters were fairly level: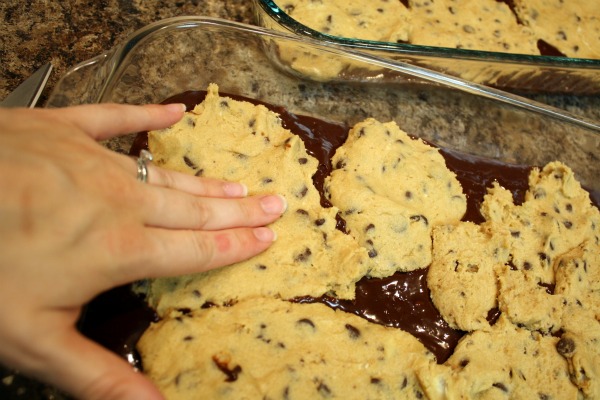 Now bake in a 350 degree oven for 30-35 minutes or until light brown.
I was trying to do too many things at once and left them in a few minutes too long: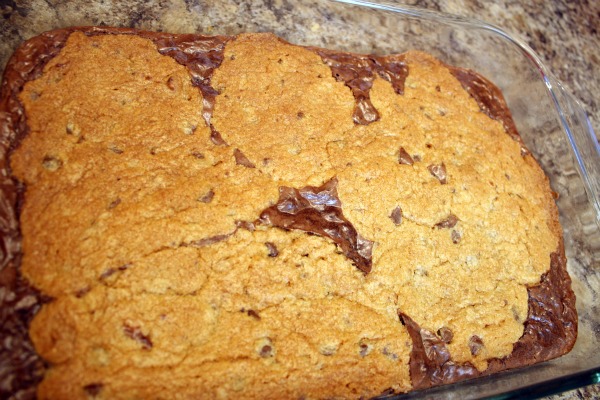 Whoops. Good thing they're going to be frosted. 🙂
Let the bars cool for about 1 hour. I actually did do this part – despite my impatience and deep love for chocolate.
Frost the bars after they have cooled: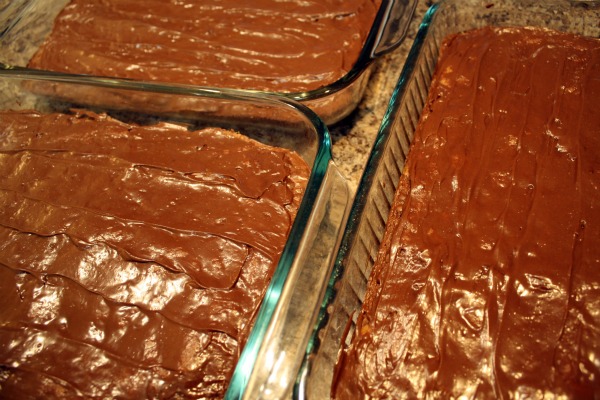 YUM!!! Now let the frosting and bars set until they are completely cool. (Take or leave that advice. I chose to let them cool about 5 minutes and then decided it would be in the best interest of all involved if I cut out a corner piece and ate it. Don't want the teens to get sick off of my baking, right? 😉 )
Hello Beautiful: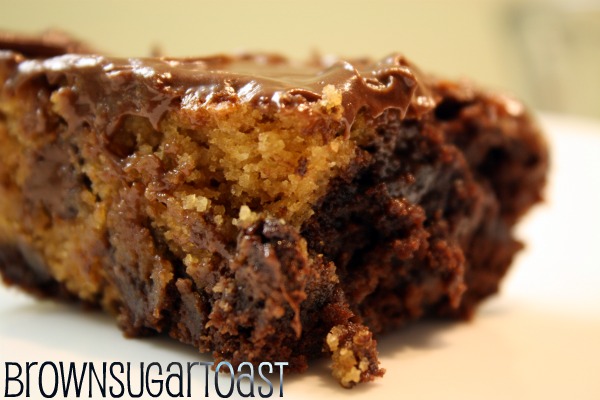 Oh, and hello gorgeous: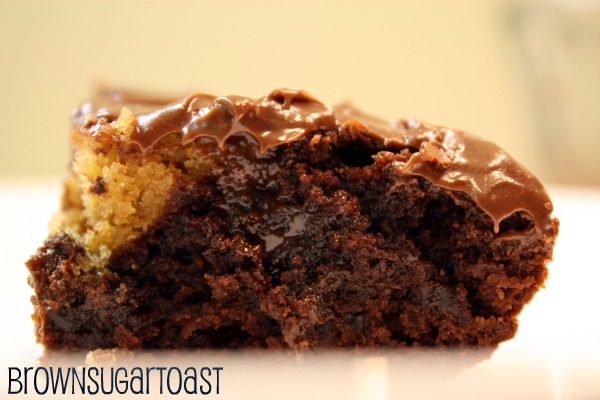 Welcome to my life.
If that wasn't one of the best things that entered my mouth all week…mmmmmm…fabulous.
Fabulously easy too.
So, next time you're looking for a easy and yummy bar recipe, try this one. It will not disappoint!
Brownie-Cookie Bars

Ingredients:
1 box brownie mix + ingredients called for on back of box
1 pouch chocolate chip cookie mix + ingredients called for on back of pouch
chocolate frosting
cooking spray
Directions:
Mix brownie batter according to package directions. In separate bowl, mix cookie dough according to package directions. Pour brownie batter into greased 9 x 13 pan. Take large spoonfuls of cookie dough, flatten, and place on top of brownie batter. Make sure batter and dough are fairly level.
Bake in a 350 degree oven for 30 – 35 minutes or until light brown. Cool for 1 hour.
Spread chocolate frosting evenly over bars and let cool completely. Cut and serve.