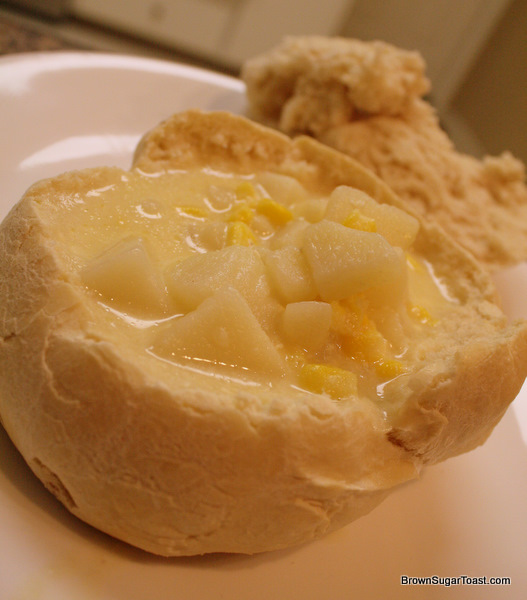 A little while ago I did an excellent thing. An excellent thing indeed.
I made bread bowls.
I had never made them before, but boyhowdy…I will certainly be makin' them again.
If you love soup, you have got to give this recipe a try. Especially now – during the winter months – there's just nothing like a hot and crusty bread bowl filled with creamy soup. And if you need any ideas for yummy soups, here are 3 of my favorites!
I got the recipe for these bread bowls from Jamie Cooks It Up. I followed it exactly except instead of making 6 bowls, I made 3. We like our bowls bigger – more Panera Bread-sized, ya know?
If you try it, you won't be disappointed! Soft on the inside; crusty on the outside. Perfect.
Enjoy!!