Hello! As promised, today is the day of the bathroom tour. We all love a good bathroom tour, don't we?
After coming down the hall from the guest room and master bedroom, this is the first sight that greets you: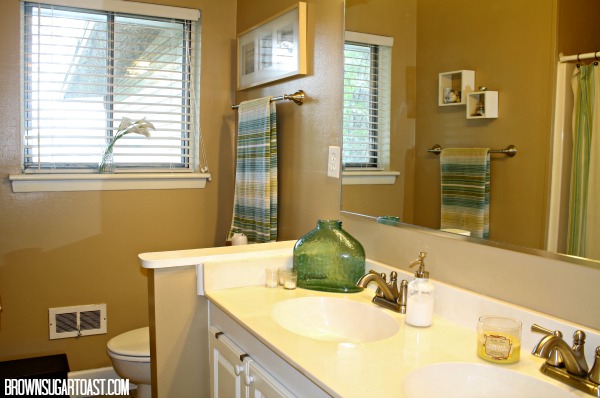 The shower curtain and towels are from Target – one of the few things I put on our wedding registry that I actually still love 5 years later. Seriously, I had no clue what I was doing when I registered for gifts…
I somewhat unintentionally did a beach theme in the bathroom. I have quite a few shells I've collected over the years and wanted to display them somewhere. Here's a little grouping of them: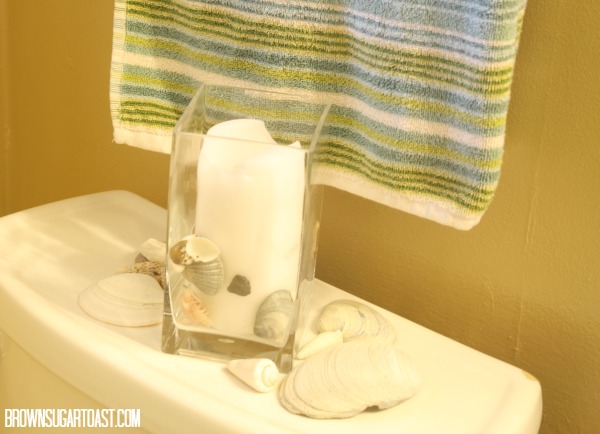 As you know, this is a rental house – I am incredibly grateful for the double sinks that were here when we moved in!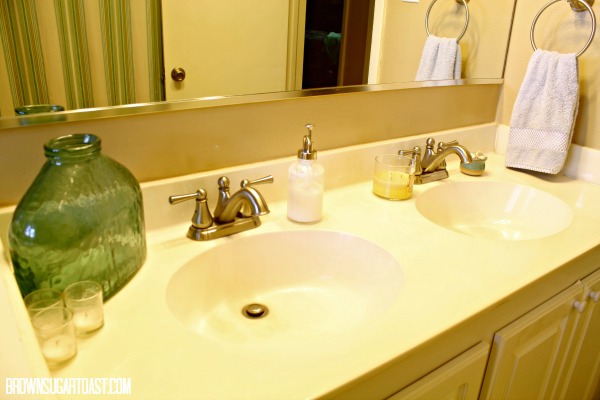 This soap dispenser is from Target also. It's holding my DIY Mrs. Meyer's liquid hand soap, by the way. Smells lovely!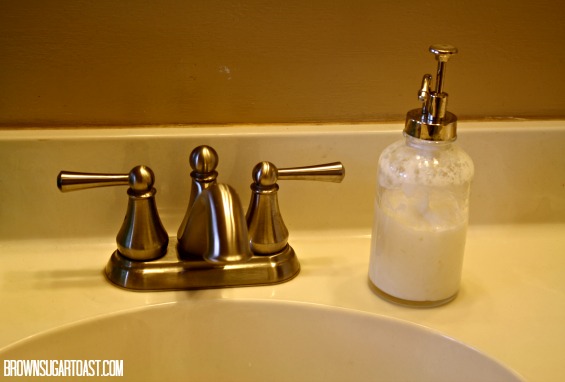 And here's the second sink, with a few more shells in a small pottery bowl a friend made for me.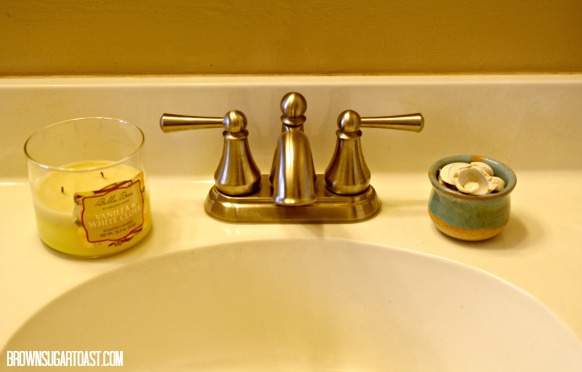 I know that was crazy exciting. But that's about all there is to it. I'm afraid I can't show you my secretive spa-like bathroom. I keep it tucked away with my servants. And a herd of camels for good measure. Never know when you might need camels, right?
May you have a lovely, random Wednesday. Because random is fun.