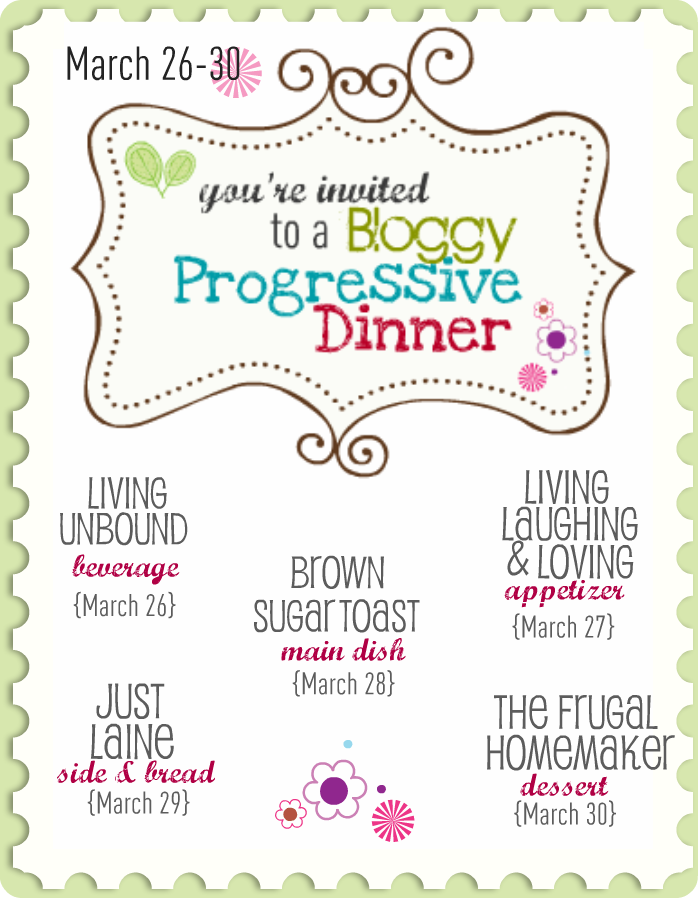 I know you're starved by now since all we gave you yesterday was a drink.
But what a fabulous drink it was! Kristi came through with a Minty Peach Iced Tea. Perfect for this warm weather we've been having here in North Carolina!
Today, Renee over at Living, Laughing, and Loving is making an appetizer for us. Mmmmm…love me some yummy appetizers! Let's go see what's cookin' at her place!