You know I like reading. It's why I recently did a book week (that turned into a few weeks).
I recently finished reading All the Light We Cannot See by Anthony Doerr. Have you read it?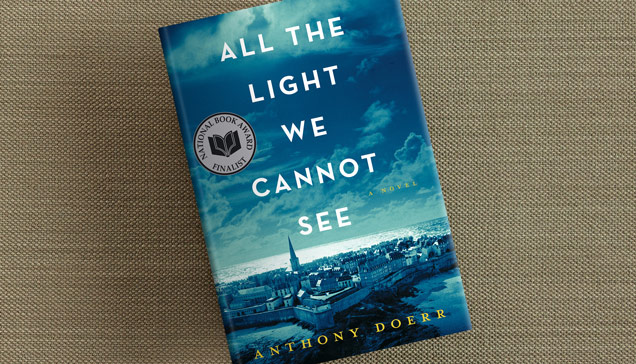 image via
At almost 600 pages, the book was an intimidating size. But after hearing several people recommend it, I decided to see what all the hype was about.
After reading it in approximately 8 days, I recommend this book to you on the basis of 3 things:
writing style: Doerr's descriptions of events/people were beautifully accurate. The kind of description you read and then smile because you can exactly picture what he's intending to communicate.
themes: beautiful themes of right + wrong, light + dark, and the ability to see something wrongly not because of what it is but because of who you are. This quote is often repeated: "Open your eyes and see what you can with them before they close forever."
suspense: I already mentioned I read this book in about a week. The reason why? suspense. cliffhangers. and the aforementioned writing style + themes.
I rarely give anything a blanket endorsement and this book is no exception. There are unsettling accounts of bullying, lying, and evil actions. The time period is World War II and there are gruesome stories involving some of the soldiers. But the evil is portrayed as wrong, right deeds are magnified, and in the end, one can't help being on the side of the courageous heroes and heroines.
If you're looking for a historical fiction book to read, definitely give All the Light We Cannot See a second look.
And if you need Christmas presents for children in your life, definitely snag one from this list. (Our current favorite is #14!)
Now tell me – are there any other historical fiction books you love?