Growing up, my Mom made homemade bread.
One of my favorite things was when she made cinnamon swirl bread and topped it with a marvelous powdered sugar glaze. Of course, if there was any extra glaze, I always made sure to pile it on more than just the top. Amaaaaazing.
This summer, when I was on my way to Panama, I spent some time in a bookstore during one of our layovers. I picked up this book – Artisan Bread in Five Minutes a Day. I couldn't put it down. I told my husband I was going to experiment with the recipes in the book if I returned home alive from Panama.
I returned home alive.
I found the book in the library and checked it out. (I know. I'm a cheap-y. I love libraries. :))
And in the past 3 – 4 weeks I have made 7 loaves of this bread. It's that good. And that easy.
The authors (Jeff Hertzberg & Zoe Francois) have come up with a different method of bread-making that requires zero kneading. As a result, you can have a fresh loaf of bread on your table with little time invested.
Are you intrigued?
You can take a peek inside the book or buy it here and get more recipes and info here.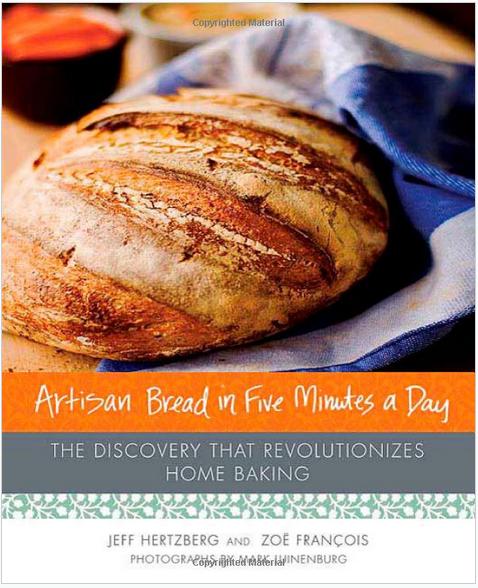 My Mom recently gave me a bread machine, so I'm thinking of trying something in it…most likely something healthy like cinnamon rolls. But at the moment, I'm so pleased with the method described in this book that I don't care to try anything else.
How about you? Do you make homemade bread?
Linking up to:
Home Stories A to Z