On Friday, I decided to take pictures of some accessories I've made.
I grabbed my kids, camera, accessories, and a white towel to use as a backdrop.
Unfortunately, the first place I started taking pics was pretty soggy & muddy, so I decided to relocate so Nate didn't get soaked while crawling.
There I was, flopped on my belly, taking pictures of some flower headbands, when Anna Grace ran over to me. No, she didn't stop beside me. She ran all over my white towel backdrop…leaving dirty footprints all over. Lovely. I mean, the best pictures always have muddy footprint backdrops, right?
She came to show me the acorn she found on the playground.
The blessing? I got to share in her little acorn joy and give her a laugh when I pointed out the acorn's "hat."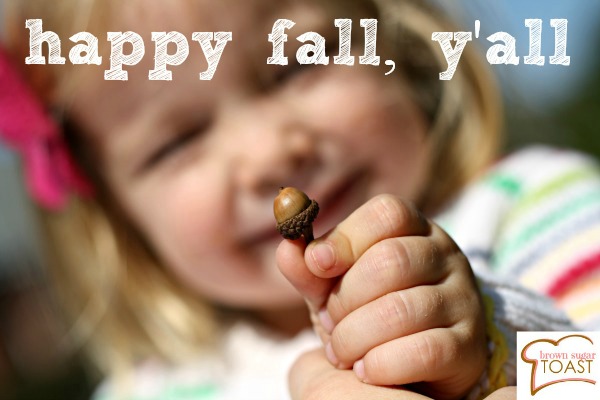 Muddy footprints on my white towel? Sure, it's extra work.
Seeing my little girl smile and laugh at something I said? Now that's priceless.
Don't get so focused on what you want to do that you miss the precious lives around you.

Miss a day? Click here to read all 31 Blessings in Disguise!