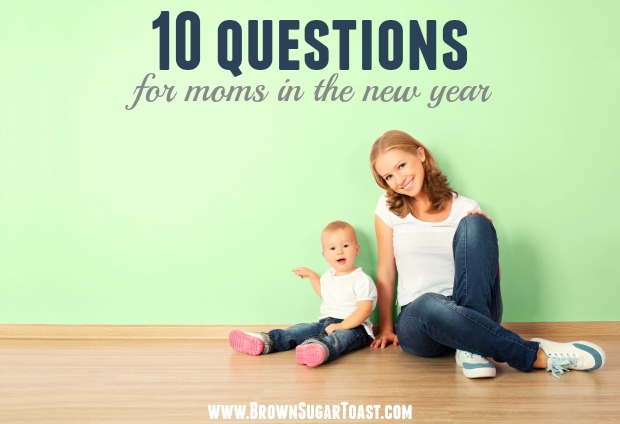 We all know there's nothing magical about the 'January 1st' date. And yet, as the year comes to a close, I always like to reflect on the past 12 months. What did I do well? What aspect of my life/schedule am I frustrated by? What do I want to change?
Questions like these are helpful as I attempt to effectively steward my resources. Over the past week, I've been thinking and praying about areas in my life that I want to change. As I started to think through each area, I came up with 10 questions. My goal for each question was to have God at the center. In other words, my core purpose for each of these goals is for God to be better glorified.
I trust these 10 questions will help you guide your thinking and actions according to God's Word during this year.
Can I structure my mornings to be better prepared in body, mind, and spirit for my children?
Can I improve my level of physical activity so that my body is stronger to meet the physical demands God has given me?
How can I adjust our meals so I'm fueling my family with the best possible nutrition for our bodies and minds?
Is the way I treat my husband an accurate portrayal of Christ's goal for me as a respectful, loving, and submissive wife?
Am I developing a habit that is causing me to be unproductive with my time and resources?
Am I intentionally discipling my children to love God with all their heart, soul, mind, and strength?
Do I use my time with friends primarily to encourage them in their walk with God or to serve myself?
Am I regularly sharing the Gospel with others? How can I do this more effectively?
Do my children know that I love to be with them? What can I do to build my love relationship with them and so teach them about God's forever love?
Am I effectively stewarding my night hours so that my home, body, and mind are prepared to rest?
I've spent some time thinking and praying through these questions and am creating monthly goals based on them. [UPDATE: I shared my goals for 2015 in this post & part 2 of my goals here!]
How about you? Any other questions you're thinking through during the new year?