Remember that sickness I told you about last Wednesday?
I thought it was something I would be over in a couple days or so. But the fact is…it just kept hanging on…and on…and on.
In fact, I came up with a little summary of my sick time: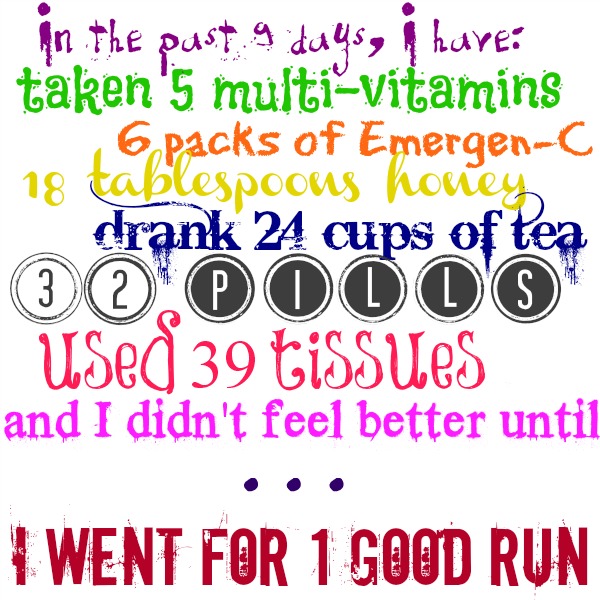 It's true. I stopped running when I got sick because I felt so miserable. When Jonathan asked me this past week if I wanted to run after work, my first reaction was, "No, because I feel awful." And then I thought – hey, I've been feeling awful for such a long time now…I might as well run and see if it helps.
The day after I ran I felt great. I mean, I still have a cold and sniffles I'm working to get rid of, but now I have energy and practically zero headaches. Awesomesauce.
So, those 9 days of sickness? Headaches, sneezing, coughing, tiredness, and overall-yuckiness? Where's the blessing?
I can't tell you how much more I value my health.
And next time? I think running will be a lot higher up on the list.

Miss a day? Click here to read all 31 Blessings in Disguise!